STORE OPENING: TAMPINES MALL SINGAPORE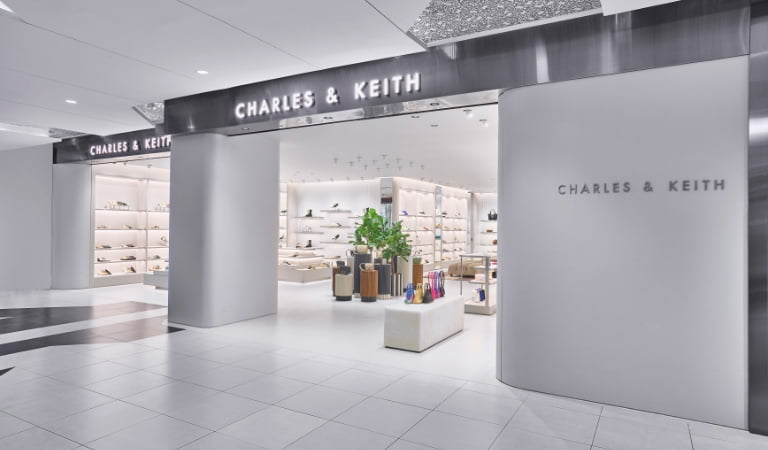 EVENT
Store Opening:
Tampines Mall, Singapore
The boutique has been given a facelift and transformed into the sunny island's first-ever CHARLES & KEITH concept store
The CHARLES & KEITH boutique at Tampines Mall, Singapore, has been given a facelift — it is now the very first concept store to open on the island. Staying true to the brand's minimalist aesthetic, fluid curves and clean lines are paired with a neutral colour scheme to give the space a modern feel.
The concept store features a custom-made installation , which is unique to the space. Handcrafted with Sungkai wood and teak, it stands out from its sleek surroundings. It also brings an element of nature into the modern environment, creating a warm and relaxed atmosphere.
From the interior design to the visual presentation of the merchandise, the store is designed to provide a respite from the bustle and noise of the outside world. Each section of the store communicates a story and offers a curated experience, allowing you to lounge, slow down, and enjoy the process of browsing.