THE KOA FAMILY
The Koa push-lock shoulder bag first came into the spotlight in Spring Summer 2022. Timeless, versatile and distinctive, it has all the makings of a new classic and quickly became a crowd favourite.
AS SEEN ON
Available in a range of vibrant yet versatile hues, the Koa bag has captured the hearts and imaginations of CHARLES & KEITH's global brand ambassadors and fashion trendsetters all over the world.
KOA WITH ITZY
Check out the latest designs from CHARLES & KEITH's Koa range on global brand ambassador ITZY. They feature a gorgeous brick-red finish and irresistible micro sizes.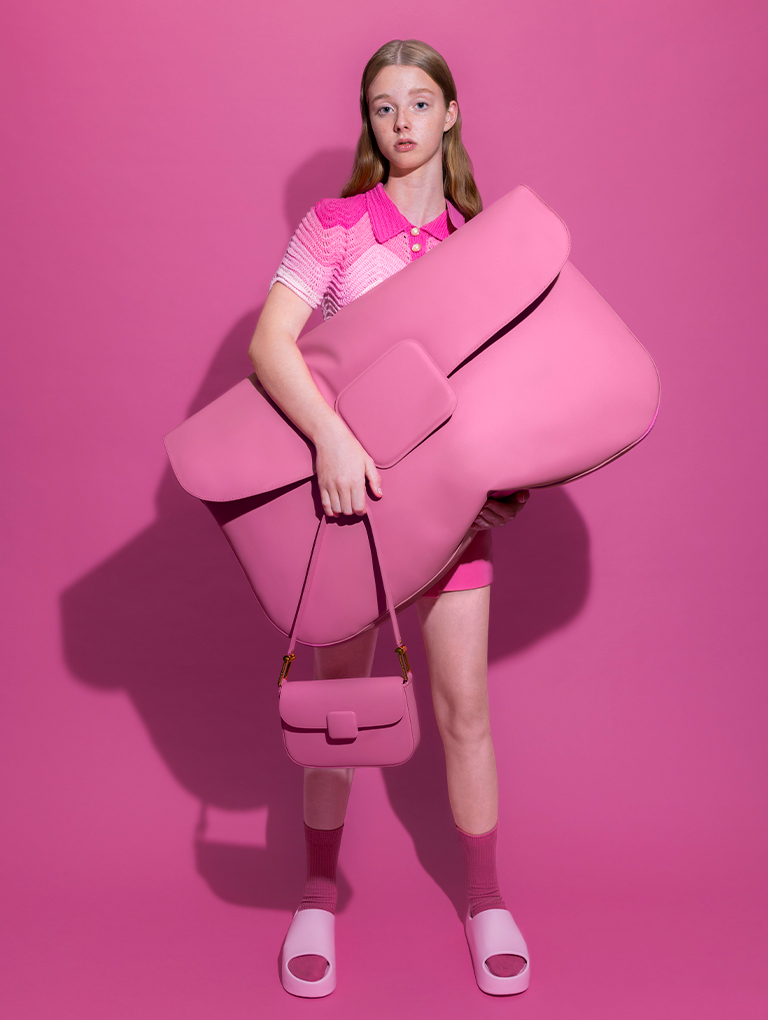 Koa Style Inspiration
Discover fresh and exciting ways to style the iconic Koa bag with outfit ideas from Bora Lim, Violet Grace Atkinson, Mongchin Yeoh and more.
READ MORE
Koa Takes Over Shanghai
Presented in collaboration with Fiu Gallery, witness a technicolour journey filled with delightful surprises and immeasurable joy.
READ MORE