SPRING 2022: THE VIBRANT JOSS SANDALS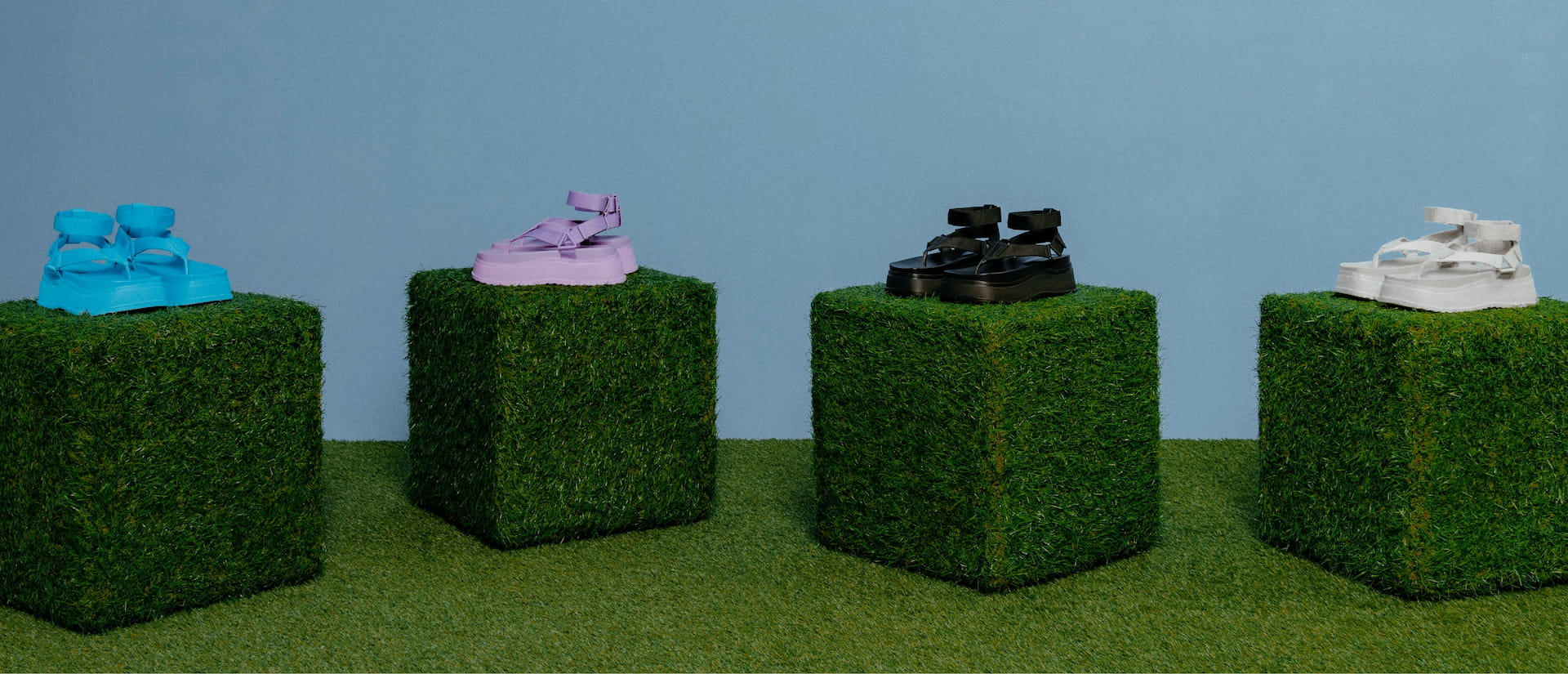 FASHION
Spring 2022:
The Vibrant Joss Sandals
Walk on the bright side with our playful and sporty Joss flatform thong sandals
As we step into spring 2022, it is clear that comfort continues to be a big factor in fashion — the result is the continuing popularity of functional sport sandals that also perform on the style front. Available in both versatile neutral shades and eye-catching hues, the Joss sandals, which feature a trendy thong design and convenient velcro straps, tick all the boxes.
Joss Ankle-Strap Flatform Thong Sandals
In timeless black, the Joss sandals are a go-with-everything choice that you will want to wear every day. For fashion-savvy women who are not afraid to stand out, the purple version of these striking shoes are statement accessories that will elevate casual off-duty outfits and add an interesting visual twist to more formal looks.
Joss Ankle-Strap Flatform Thong Sandals
This season, more can be more when it comes to colours. Create bright, impossible-to-miss outfits with the Joss sandals, which come in brilliant sky blue, zesty lime green and pretty pastel purple. Whether you wear them with bold colour-blocked ensembles or more subdued palettes, these stylish sandals will deliver.
Thanks to a '90s revival in the fashion world, the thong sandals are back in the spotlight. Combining the comfortable and secure fit of the thong sandals with nifty ankle straps, the Joss sandals is a modern hybrid that will invigorate your new spring wardrobe and give it a major boost.
Joss Ankle-Strap Flatform Thong Sandals