FROM ATHLEISURE TO ATHLUXURY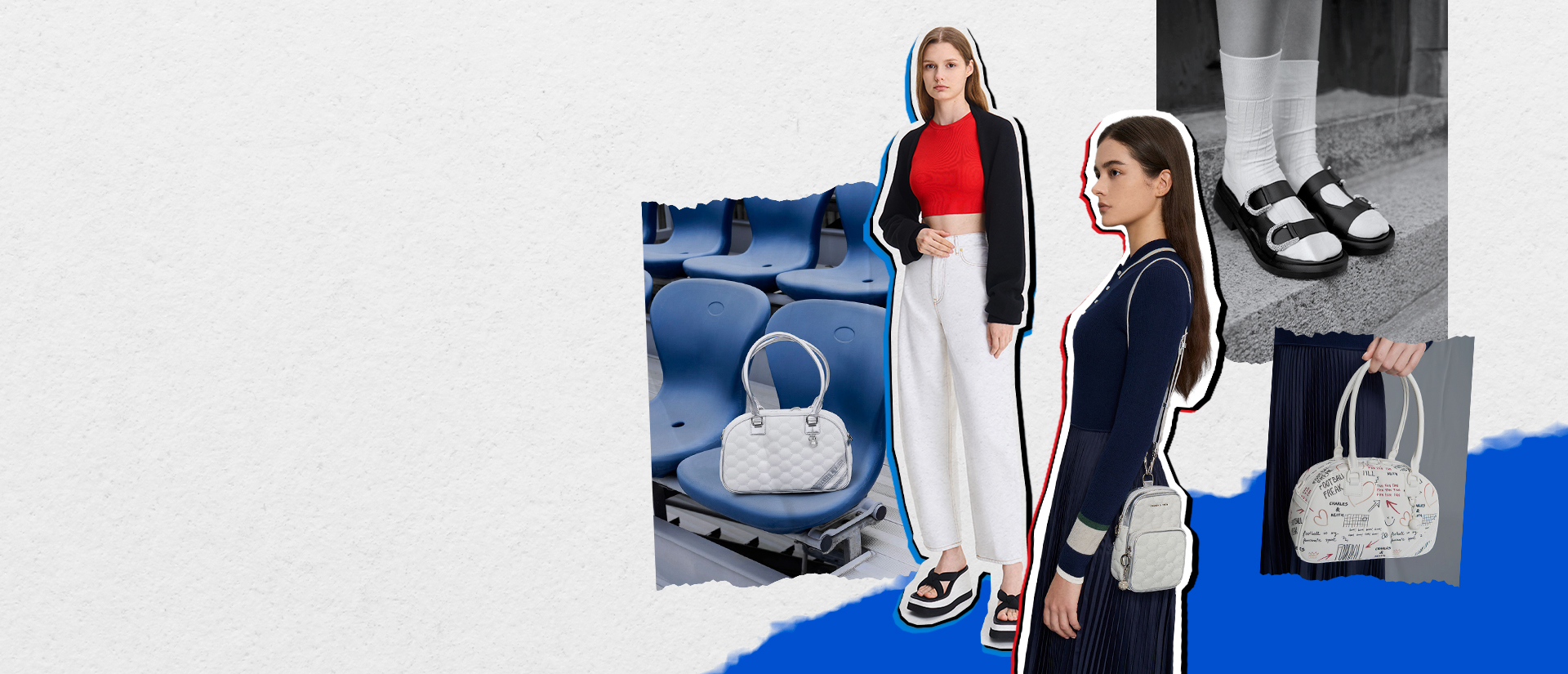 FASHION
From Athleisure To Athluxury
Take your sporty athleisure looks to the next level with elevated essentials that will slot seamlessly into your warm-weather wardrobe.
The Bare Essentials
Leveraging on athleisure's original appeal, accessories that are equal parts functional and fashionable are wardrobe mainstays. They promise comfort without compromising style. The textured elongated crossbody bag — with a durable and lightweight nylon finish, distinctive honeycomb pattern, and detachable pouches — offers great fashion mileage. The Tana knotted crossover sandals, which are comfortable enough for all-day wear, will lift even the most dressed-down look.
Tenniscore Takeover
Often associated with luxury and leisure, tennis-inspired styles are perfect for pulling off that sports-luxe look. Put together a coordinated look when you accessorise with the striped textured bowling bag and matching flatform sliders, which feature a bold red finish and distinct honeycomb pattern that will turn heads wherever you go. Alternatively, reach for the neutral-toned canvas cut-out penny loafers to complete your retro-cool off-court ensemble.