The wait is over. Black Friday and Cyber Monday have come early, putting you just one click away from seizing the best deals available in the fashion world all year round. It's entirely normal to feel a bit overwhelmed by the multitude of deals and choices online. Therefore, we've taken matters into our own hands to create a guide featuring our top fashion picks. This guide is designed to help you navigate the Black Friday and Cyber Monday shopping events effortlessly, ensuring you find exactly what you need.
Mini But Mighty
These bags may be small in size, but they deliver a big visual impact. Elevate your outfit with a striking print by opting for the adorable and eye-catching chain handle strawberry-print vanity pouch. Alternatively, the Daki belted curved bag in cobalt blue is equally bold and vibrant, effortlessly transitioning you from day to night with style.
Everywhere Shoes
Ensure your wardrobe is complete with versatile shoes designed to accompany you everywhere in comfort and style. If they are missing from your collection, now is the perfect time to acquire them. Consider the padded crossover platforms and bead-embellished Mary Jane flats. Available in elegant neutral tones, these timeless choices will effortlessly complement every outfit in your wardrobe.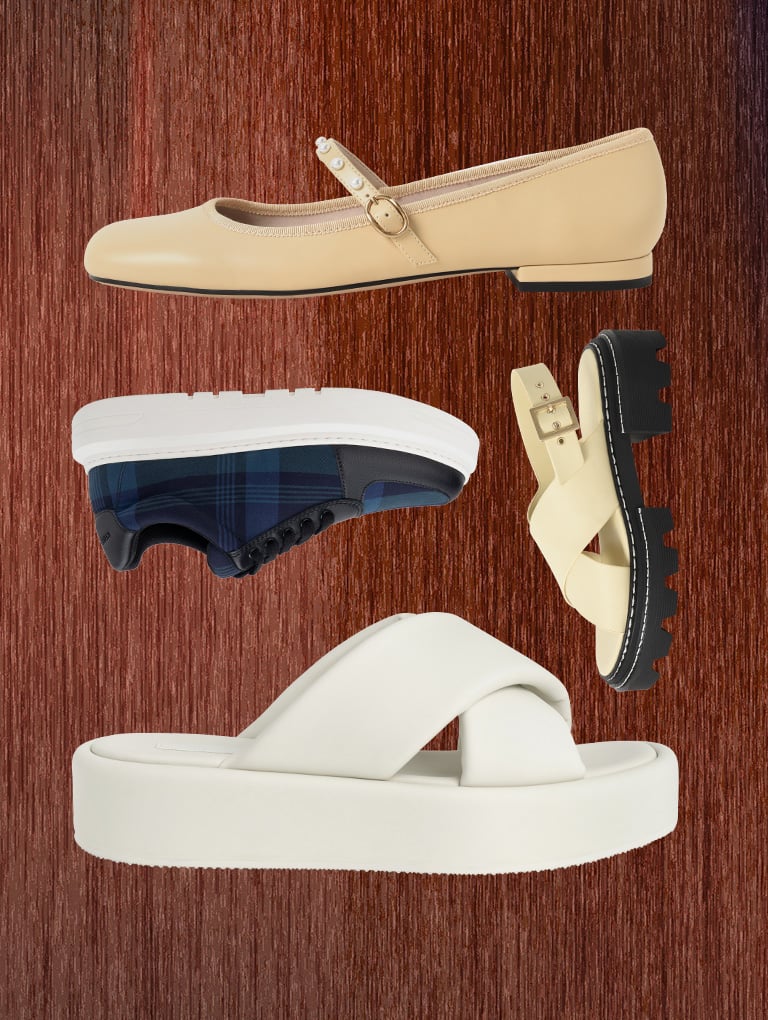 High Profile
As we transition from fall to winter, high-cut shoes — whether in the form of boots or sneakers — are the most coveted footwear for the seasonal change. They will keep your feet feeling snug and looking stylish. Ankle boots with heels exude chic elegance. If you're aiming for a more casual look, opt for the canvas sneakers. With chunky soles, they will still provide a height boost.
Heels Up
A must-have in every woman's wardrobe, heels provide an effortless way to achieve a polished and put-together look, and they don't necessarily have to be high. Elevate your style with heels that go beyond the ordinary. For instance, the Blythe pumps feature an eye-catching satin finish and bead embellishments on a ruched strap that give them a wonderful added dimension.