PEOPLE
A Day With Kat Collings
The editor-in-chief of Who What Wear (@katcollings) takes us through her favourite designs from the CHARLES & KEITH Summer 2021 collection.
My job in the editorial world demands that I keep up with the latest trends and I'm constantly saving imagery of outfits, styling ideas and products that catch my eye. I've always been big on accessories because of their power to transform any outfit, especially one that's made up of mostly basics. I'm a big advocate of shopping with intention, carefully selecting items to add to your wardrobe that will make the most impact and that will get the most use. And when it comes to bags and shoes, you can't really beat the cost-per-wear.
I've been tracking the shoulder bag trend for a while now and it's showing no signs of slowing down. If I had to name one purse trend to invest in, this would be it. I was drawn to the asymmetry of this bag; it's subtle and unexpected in the best way. I see this purse as a great option for an everyday bag. The clean lines ensure it will go with everything, but details like the buckle keep it interesting. Overall, it delivers the '90s aesthetic that so many in the fashion crowd are looking for right now. It would pair well with the mules, creating the perfect trend-forward spring look.
These CHARLES & KEITH shoes stood out to me immediately as special yet wearable pieces. I am a big fan of the unique details and the shoes deliver that in spades. It looks like you pierced a gorgeous marbled gemstone with your heel! It's equal parts whimsical and modern. I love that you may not see the blue part from the front, but it's a hidden surprise if you're looking at them from the side or back. While the heel steals the show, my editor's eye couldn't help but notice a few other on-trend features.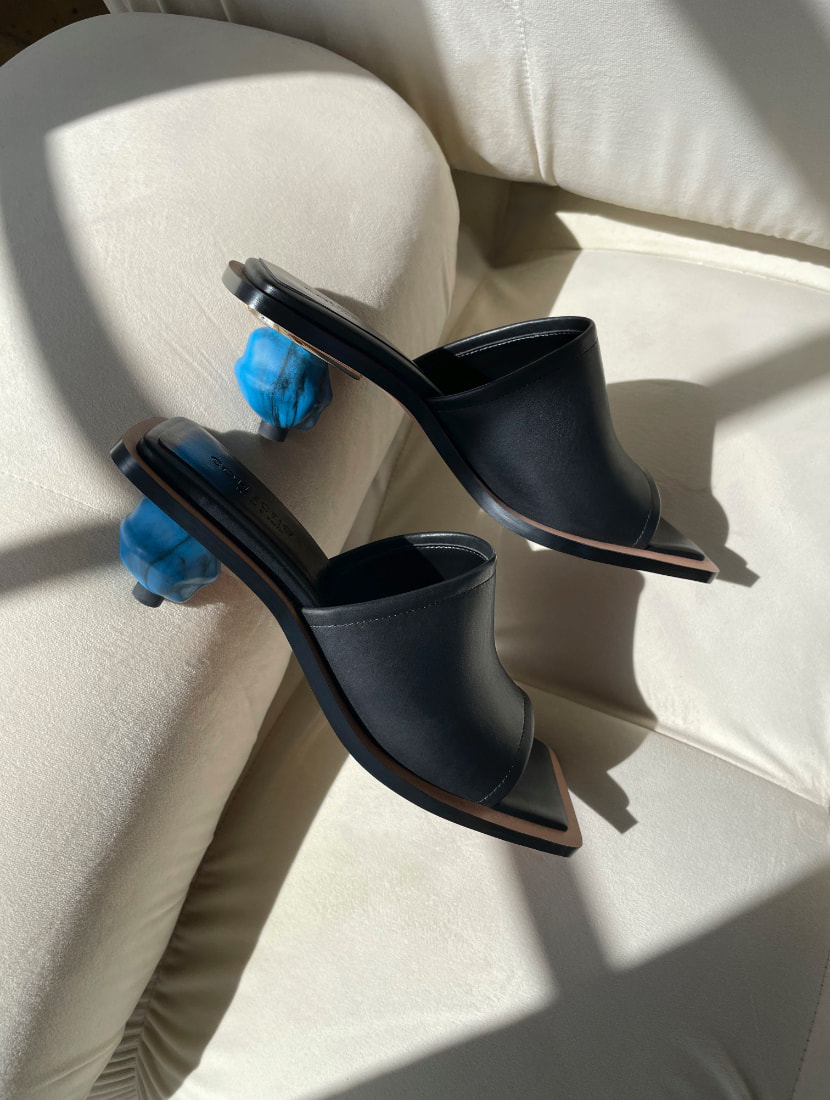 The contrast, raised footbed adds another element, and I'm quite smitten with the welt detail and the square toe, too. The height was also a selling point for me – just tall enough to give you a boost while still remaining comfortable. I'd wear the closed-toe version for settings where I want to look a bit more polished, and the mules for an evening out. I'll also note that they can be worn just as easily with jeans as with a crisp pair of trousers. They're the picture of versatility.