SUMMER 2023: TOP TRENDS TO TRY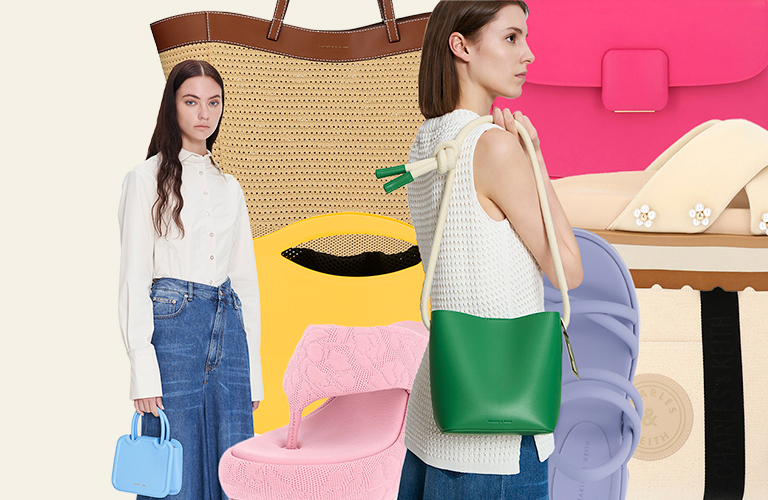 FASHION
Summer 2023 Top Trends To Try
The sun is out and it is time to have fun with summer fashion — experiment with colours, textures and materials with the on-trend pieces from our latest seasonal collection.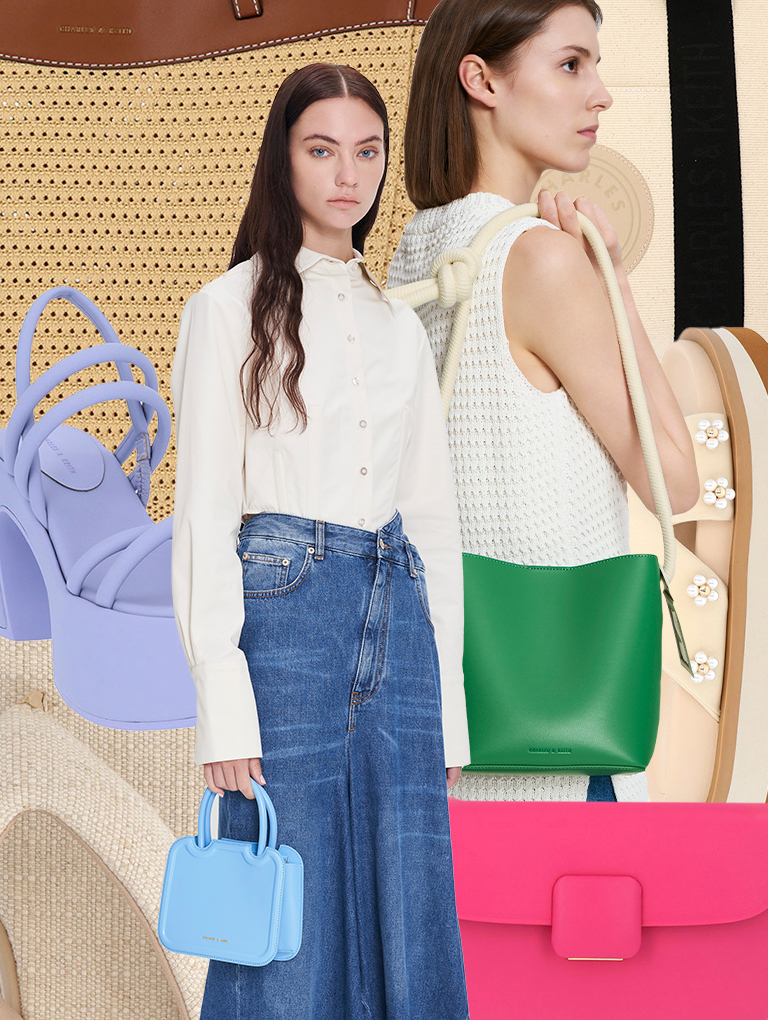 Hot Summer Trends
The sun is out and it is time to have fun with summer fashion. Experiment with colours, textures and materials, and create head-turning warm-weather looks with the on-trend pieces from our latest collection. From rustic, earth-toned woven accessories to vibrant candy-hued bags, this is the season to step out of your comfort zone and try something bold and new.
Creative Canvas
Sturdy and durable, canvas accessories are fantastic for the summer months when more time is spent outdoors. Canvas sneakers, in both classic lace-up and easy slip-on styles, are seasonal staples with great mileage — dress them up or down, depending on your mood and the occasion. A large two-toned canvas bag is a functional and stylish companion on a long summer day, whether you spend it at the beach or in the city.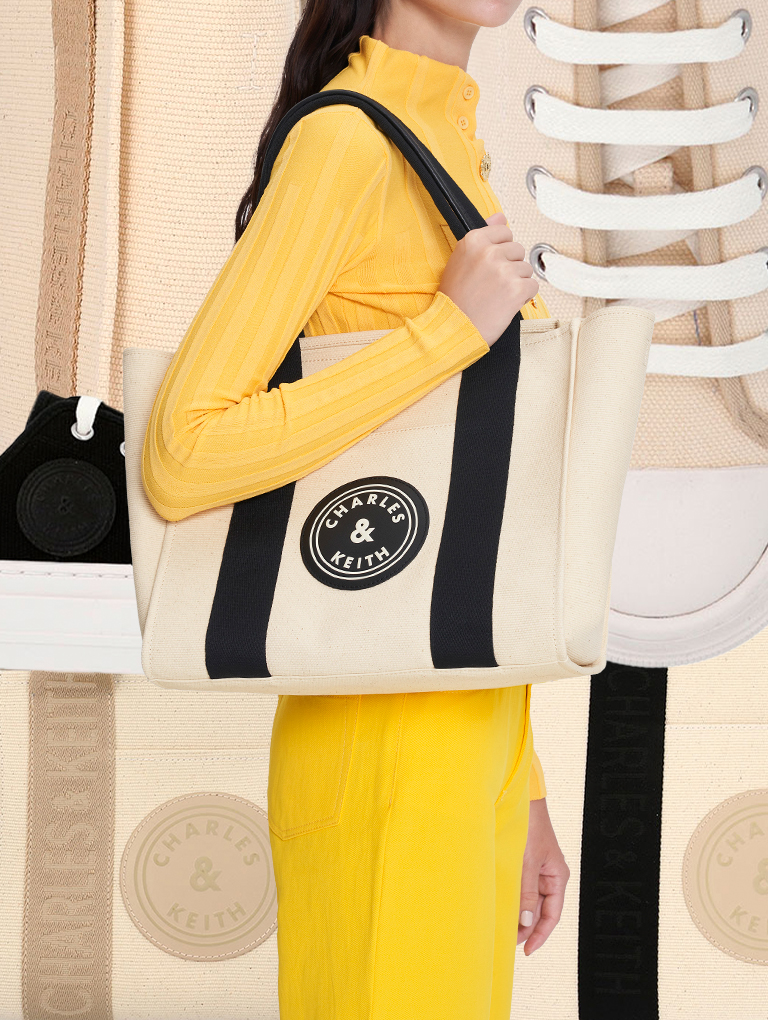 Down To Earth
Accessories made with natural materials in warm earth tones are enduring summer favourites. This season, these timeless pieces have been updated with bright accents — as seen on the Ashby raffia tote bag with mint green details — and striking textural elements, like the braided uppers and soles on the Tali raffia slides. Create a failproof resort ensemble with our linen espadrille wedges and the Ida knitted tote bag.
Candy Colours
Incorporate sweet and summery colours into your outfits with our newly launched bags and shoes. From the Perline sculptural tote bag in light blue to the Nerissa tubular platform sandals in charming lilac and our puffy sculptural heel mules in soft pink, these standout accessories in impossible-to-miss hues will instantly add a special touch to any look and give your mood a boost. They are the perfect complements to simple, neutral-toned looks.
Bright Bags
Summer is the best time to introduce a striking statement bag to your style rotation. Put aside your trusty black bags and reach for carriers with eye-popping finishes instead. The Gwiana knotted bucket bag in a lush forest green makes for a refreshing alternative to a crossbody bag. In either ocean blue or neon yellow, the Machina tote bag will make a big impression. Back in a brilliant highlighter pink, the Koa push-lock shoulder bag is more stunning than ever.
Beach Walk
Whether you are planning on spending a lot of time at the beach or not, platform sandals and slides are going to be your best friends during the hot summer. In bubblegum pink, the Noemi knitted platform wedges have a barbiecore aesthetic that is very trendy in fashion right now. Pick a pair in versatile chalk — such as the chic-and-comfortable Keiko padded flatform sandals — if you are looking for stylish everyday shoes. Featuring thick cleated soles, the Dash double strap slides in lilac are girlish and sporty at once.