GABINE FAMILY
Meet the full-fledged Gabine range of accessories. The iconic saddle bag has been reinterpreted with elevated materials and new sizes. Its sophisticated elegance has also been translated into a range of stylish leather footwear.
VIRTUAL GABINE
An interactive space where you can view Gabine designs from all angles, and create your own products with new colourways wherever you are and share them with friends.
PERSONALISED GABINE
Add a special touch to your Gabine bags with complimentary monogramming services.
Personalise with initials of your choice.
AS SEEN ON
Explore the evolution of the iconic Gabine series and gather style inspiration from fashion tastemakers around the world from the likes of ITZY, Krystal, Chriselle Lim, Esther Yu and more.
READ MORE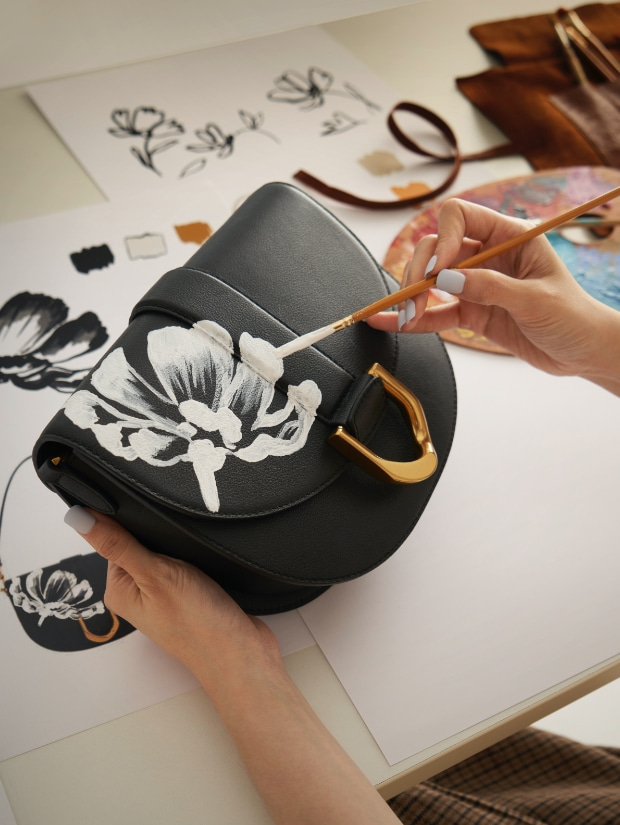 The Gabine Family Playlist
Inspired by the original Gabine bag and the delightful new members of the Gabine family, this Spotify playlist — featuring the likes of Billie Eilish, Dayglow and MisterWives — reflects the modern, sophisticated and youthful spirit of the Gabine capsule collection.