SPRING 2023: NEUTRAL SHOES
FASHION
Spring 2023: Neutral Shoes
The longer and warmer days of spring call for bright neutral tones. In shades of beige, white and light grey, these stylish and versatile shoes will stand the test of time.
Chunky soles continue to be very popular in the new season. After all, they offer a flattering boost in stature without compromising comfort. Reach for the Ilsa flatform gladiator sandals to keep your feet cool during the spring and summer months. Alternatively, take a less casual approach to warm-weather dressing with the Rubina Mary Jane pumps. They feature adjustable slingback straps that promise a snug and secure fit.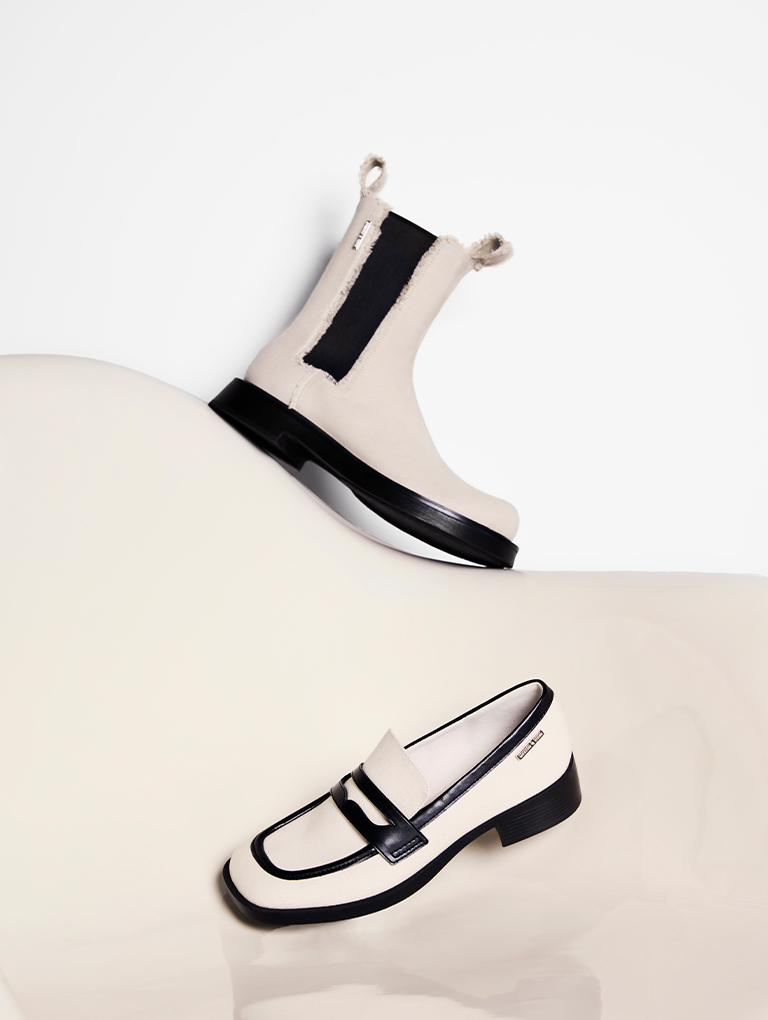 Made of denim, the Bryn Chelsea boots will get more comfortable with every wear. They feature contrasting soles and panels that create a striking visual element, and pull tabs on both the front and back for extra ease-of-wear. The penny loafers from our Spring 2023 collection share a similar aesthetic with their modern black-and-white design. Their breathable, lightweight canvas finish promises comfort and will take you from day to night in effortless style.