Inspired by rebirth and renewal, CHARLES & KEITH's Spring Summer 2022 collection draws from eclectic influences to radiate energy and optimism, just like the first blooms of spring. Evocative of a sun-drenched garden filled with flowers, the light and bright footwear and vibrantly coloured bags in this range are the perfect accessories to help you get a fabulous start to the new year.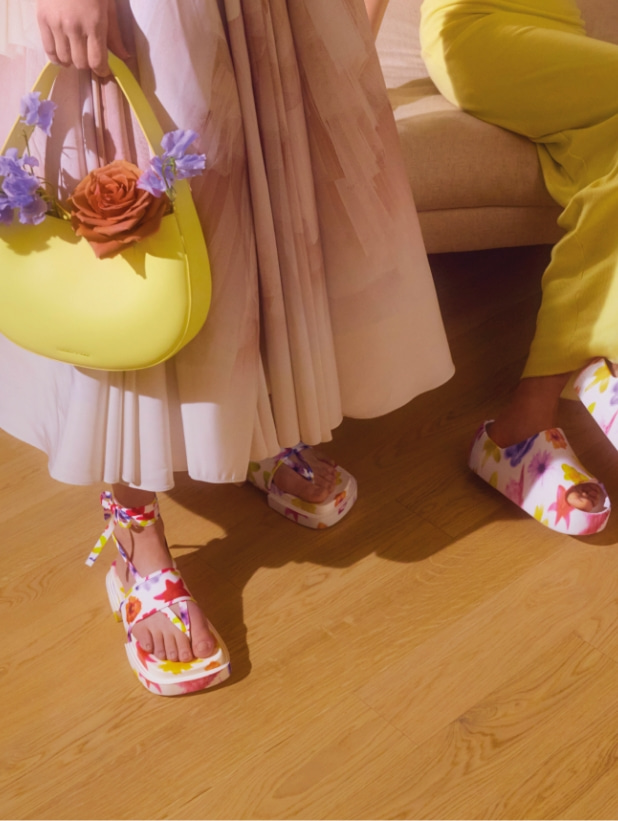 Fresh flowers and delicate pastels are key themes in the footwear collection, with a cheery floral motif capturing the spirit of spring applied on sandals, urban clogs and Mary Janes — playful and light-hearted, these shoes are must-haves for sundress season. Featuring exuberant shades of orange, pink, periwinkle and green, our latest bags are bold and striking. In particular, the Koa shoulder bag takes the spotlight with its distinctive retro silhouette, chic minimalist clasp and sophisticated matte finish.
A sonic representation of our refreshing and delightful Blooming Spring collection for Spring Summer 2022, this playlist features soothing and whimsical tracks from the likes of Omma, Domenique Dumont and L'eclair. It is the perfect companion for quiet workday afternoons.