MUST-HAVE PARTY PIECES FOR AFTER DARK
The year-end party season is one of the rare times that you get to be flamboyant with fashion. Although the holidays are a little different this year and you will probably be spending more time indoors than outdoors, you would still want to dress up and look good. Create stunning party outfits with our stylish and glamourous Holiday 2021 collection, which features eye-catching bags, shoes, and accessories in velvet and metallic finishes. They will add dazzle to the festivities and make them extra memorable for you.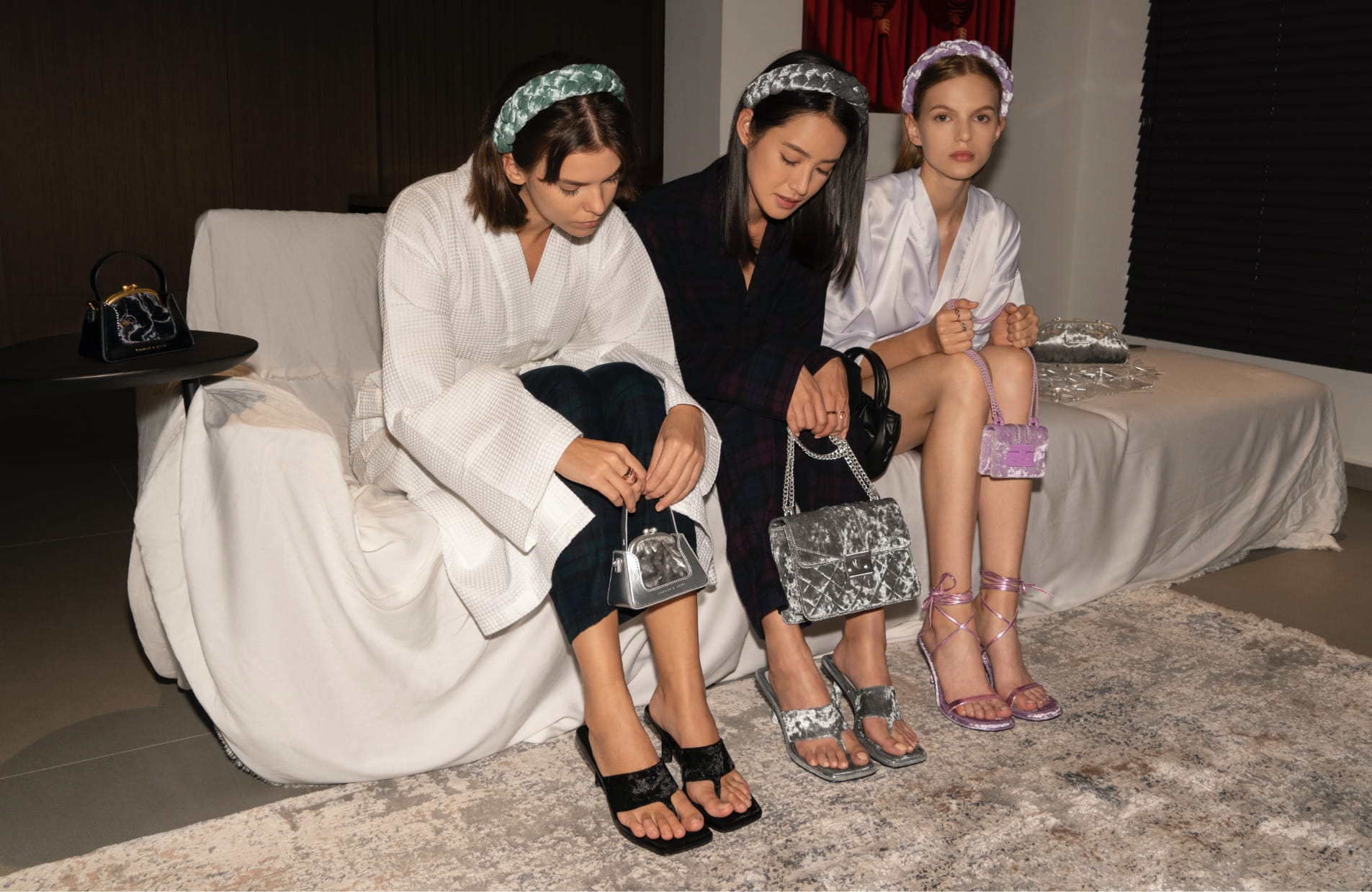 The Estrello braided headband is one of the highlights of the collection. A quick fix for bad hair days, it will make you look refined and polished in an instant. Available in various colours, including sage green, lilac, and grey, you can wear the headband with your best friends to create and capture Instagram-worthy moments. It will also complement the rest of the collection, which features similar hues and textures. From ankle-tie stiletto sandals to ruched handbags, you will look effortlessly chic and coordinated in them.
Qwon and Qjin Han (@q2han) occupy themselves with a classic game of tic-tac-toe during a girls' night in. The stylish sisters stay cosy in matching jumpsuits that feature sophisticated neutral tones. To make their outfit look a little more party-friendly, they accessorise with the Lorelei dumpling bag and Azalea bow-embellished mules from our Holiday 2021 collection.
Qwon Han & Qjin Han's FAVOURITE PICKS