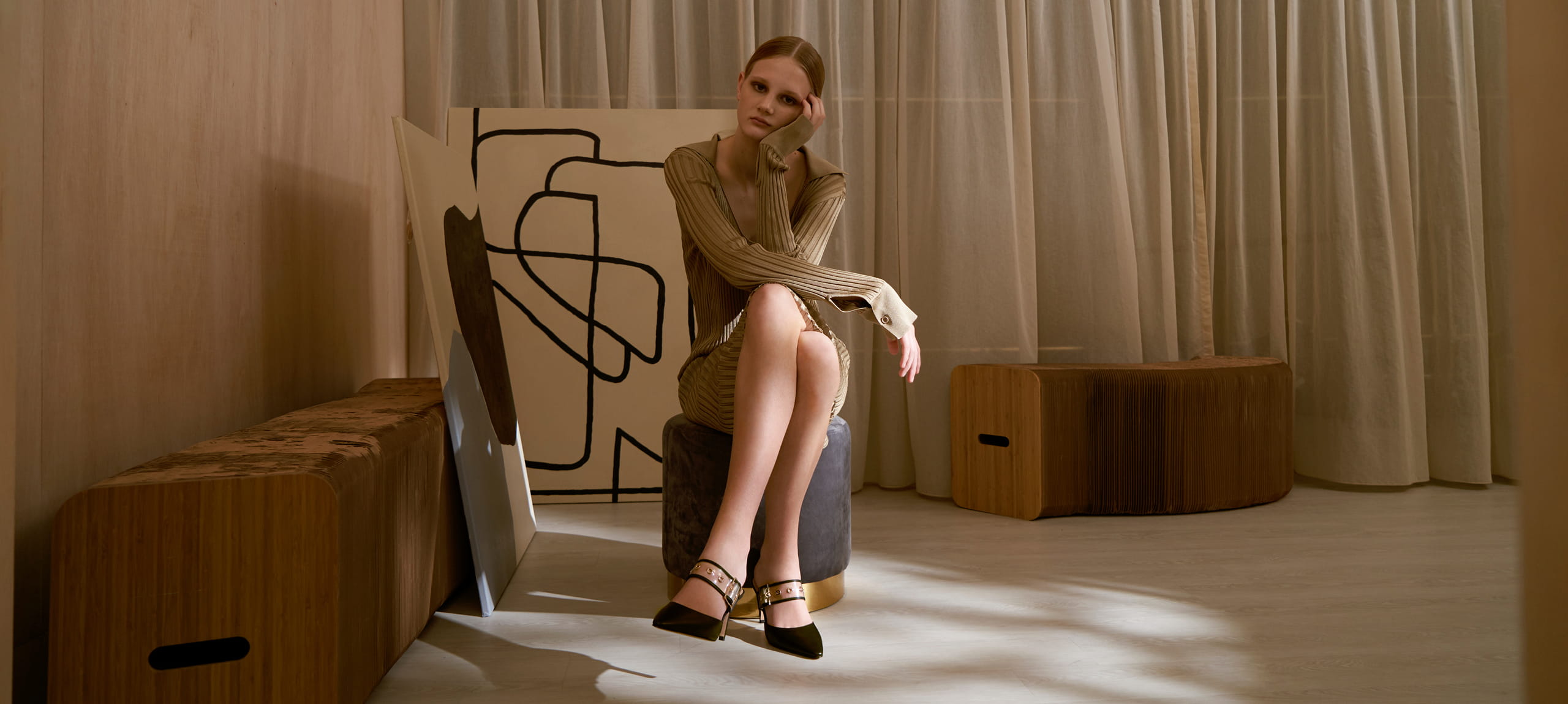 Make elegant style statements with our latest signature collection, which features accessories that are sophisticated in their simplicity. From sculptural heel sandals to boxy bags with chain straps, they strike the perfect balance between luxe and laid-back, ensuring that you will hit a sartorial high every day.
Toe-loop sandals are a summer trend so popular that you will still be seeing them everywhere in fall. Stay ahead of the fashion curve with our take on this classic shoe style – we have updated it with pretty pleated straps. They will add a touch of understated flair to every outfit you put together.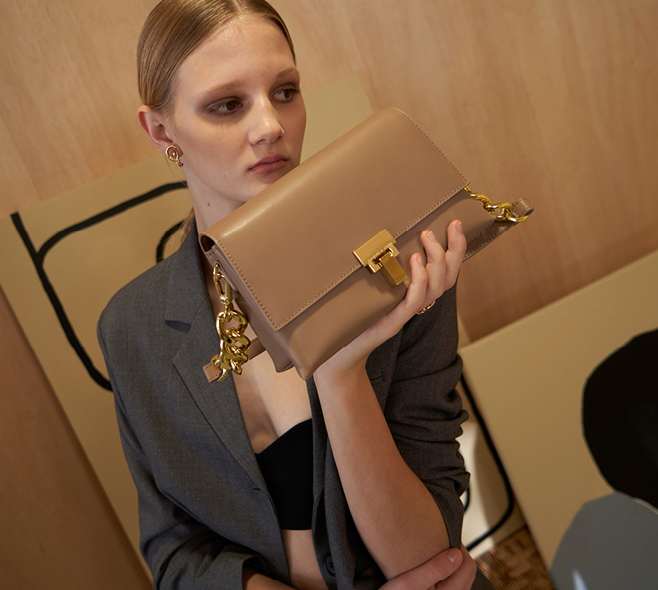 Featuring gold-tone hardware, this nude shoulder bag is striking and polished. Whether you are dressing up for an important event or a casual girls' night out, it is a foolproof fashion choice that will rise to every occasion.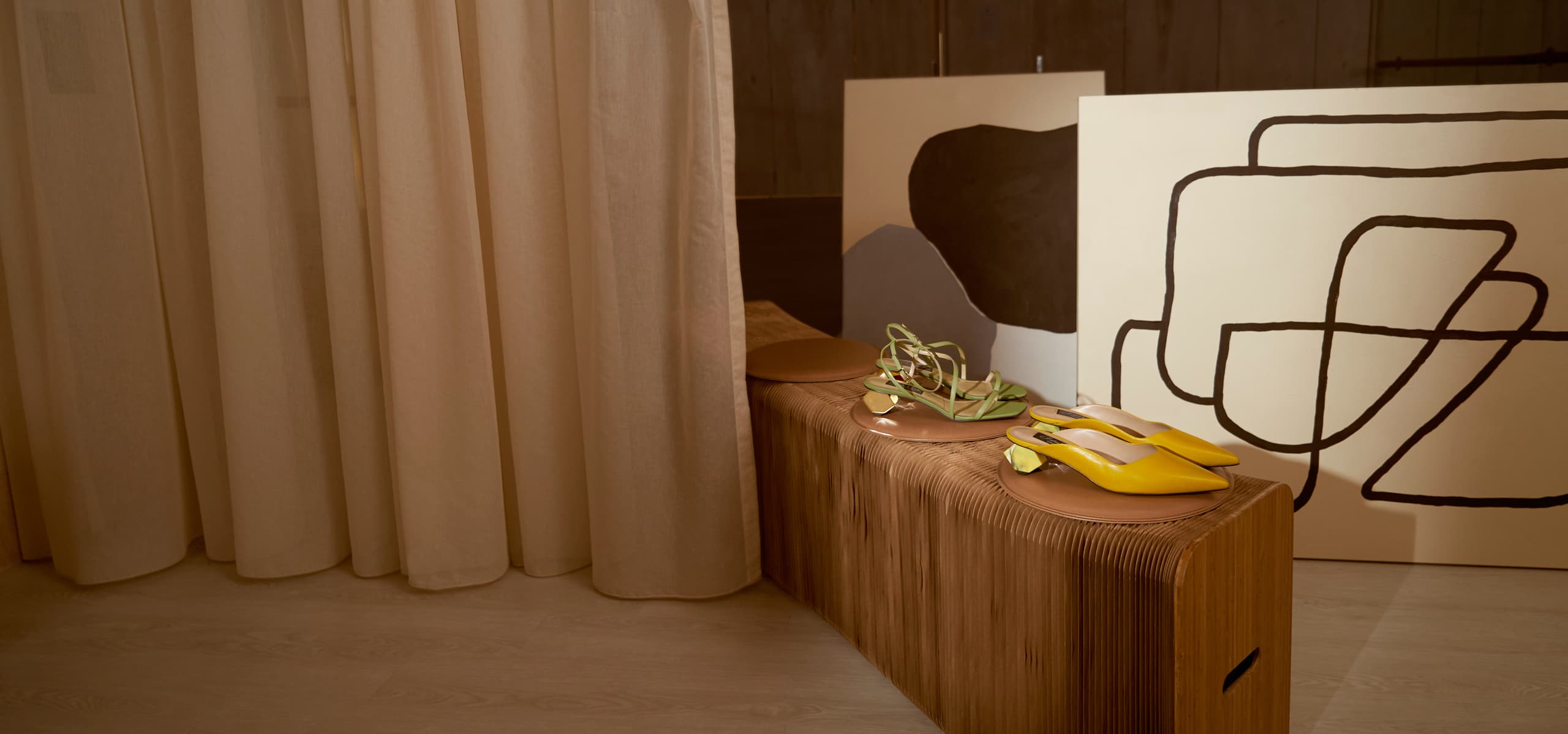 From barely-there sandals to pointed-toe mules, these designs will transform a simple outfit into a fashionable one with their abstract sculptural heels. Chic, creative and eye-catching, they are wearable works of art that will delight the modern woman with an eye for detail.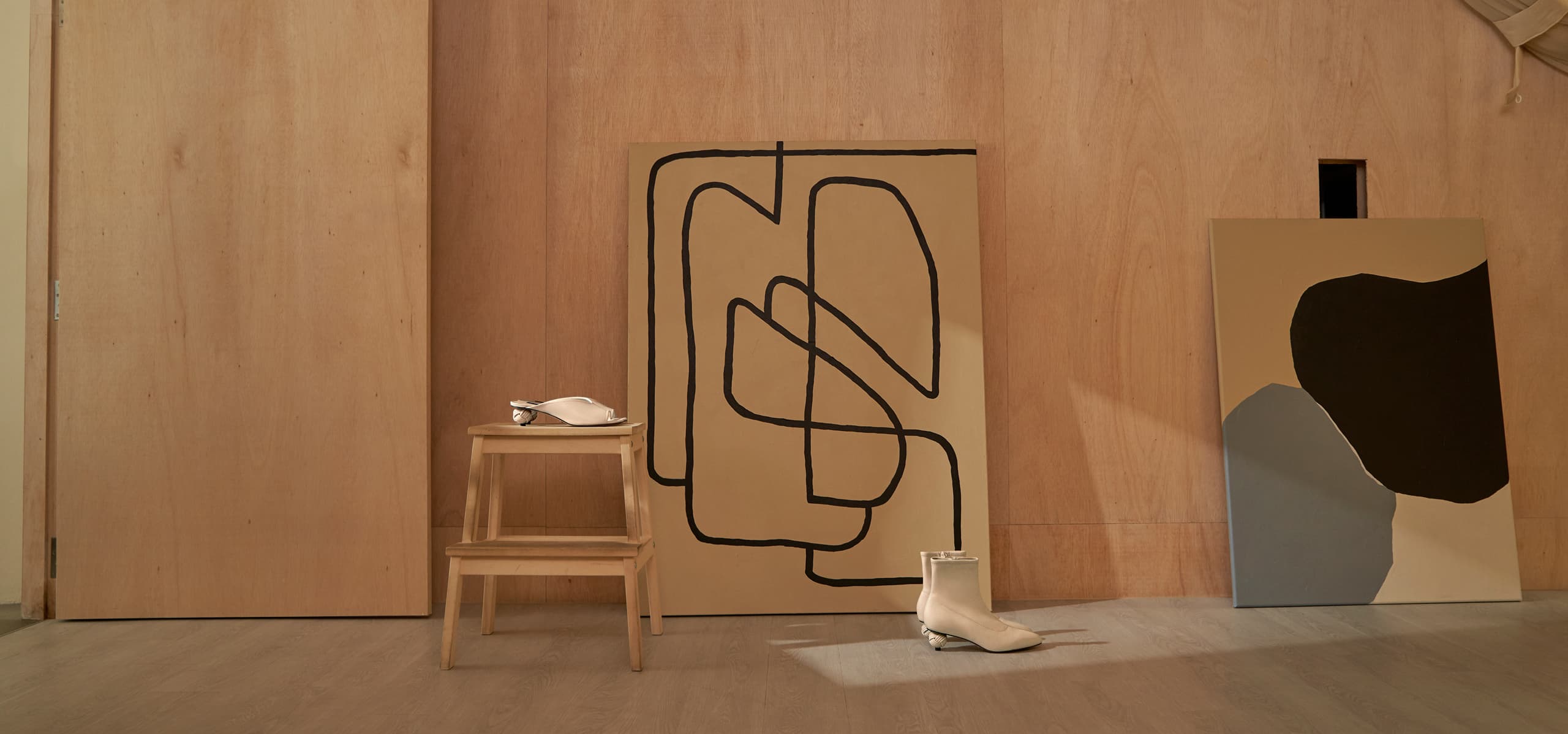 Your fashion arsenal is not complete without a pair of ankle boots. Create an edgy look with this pair, which is made with genuine leather and features a spherical sculptural heel. For an equally stylish alternative, reach for our open-toe mules, which has a similar design and colour.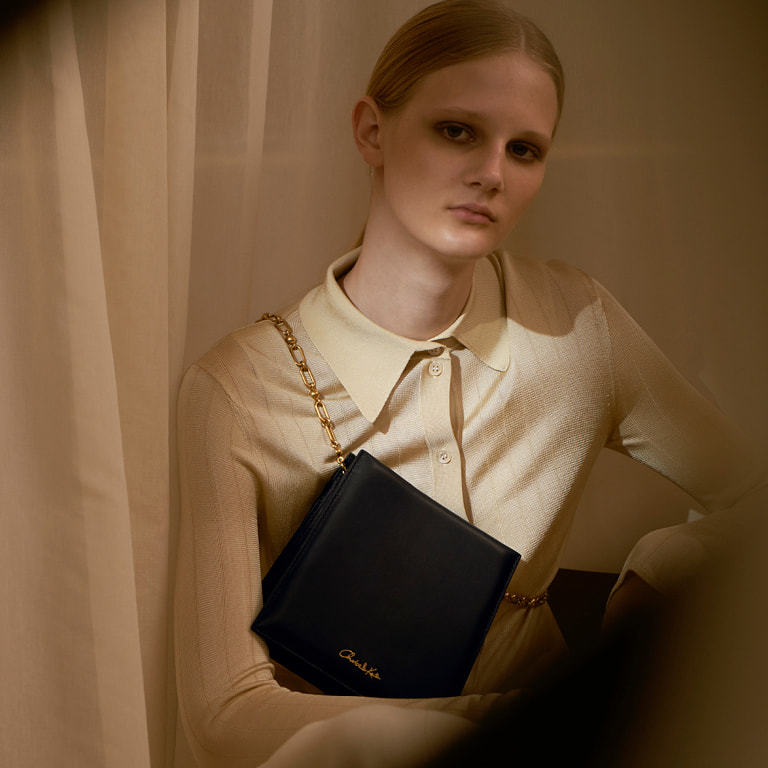 Add some structure to your fall ensembles with this boxy bag in classic black. Its minimalist design is enlivened with a striking gold chain strap – it will make a great companion for both day and night.