BOOT UP - Boots And Brogues
Discover the perfect shoes for rain, snow or shine here
Gear up for the winter season with proper footwear – boots and brogues are perfect shoes for rain, snow or shine, thanks to their utilitarian and sturdy designs. Sitting on tall block heels, they will elevate both your style and stature. In them, you will be able to stand tall and stride with confidence wherever you go.
Complete your wardrobe with a pair of stylish ankle boots. Our version features a platform design that will create the illusion of longer legs. Whether you prefer them in classic black or dark blue, both are versatile colours that will stand the test of time.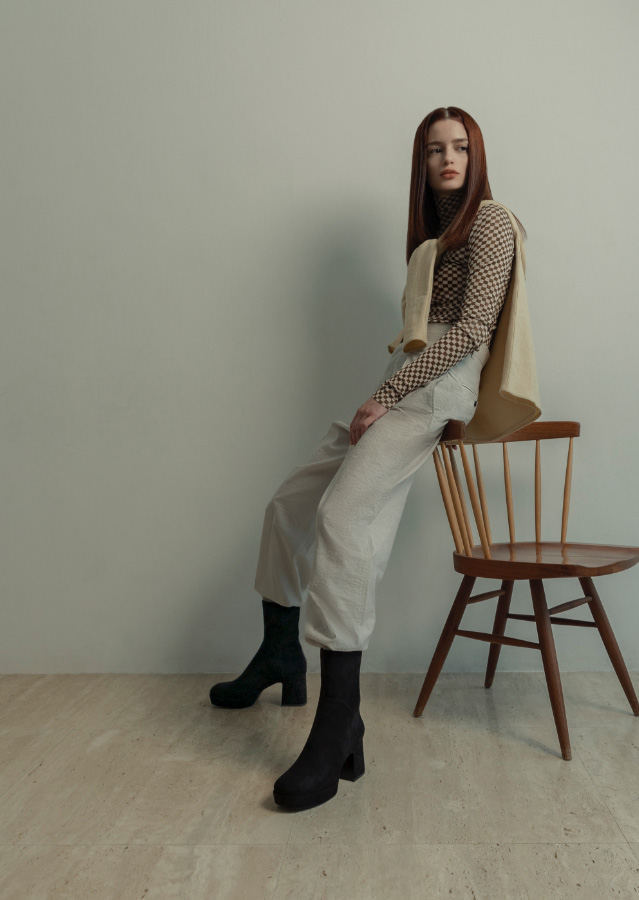 Add a cool, androgynous edge to your ensembles with our brogue shoes, which have been given a feminine twist with block heels. Sleek and sophisticated, they are great for the office and will go exceptionally well with a sharp pantsuit to create a powerful look.
Create a powerful look with our cool and androgynous brogue pumps.