This season, bring some fantasy into your child's wardrobe with our Fall 2019 kids collection. Bold, creative and adventurous, this versatile range of cold-weather accessories will let your little one be anything she wants to be. Whether it is a chic sleuth, a cool rockstar or a famous photographer, these bags and shoes are not just perfect for playing dress-up, but also for keeping her comfortable and stylish.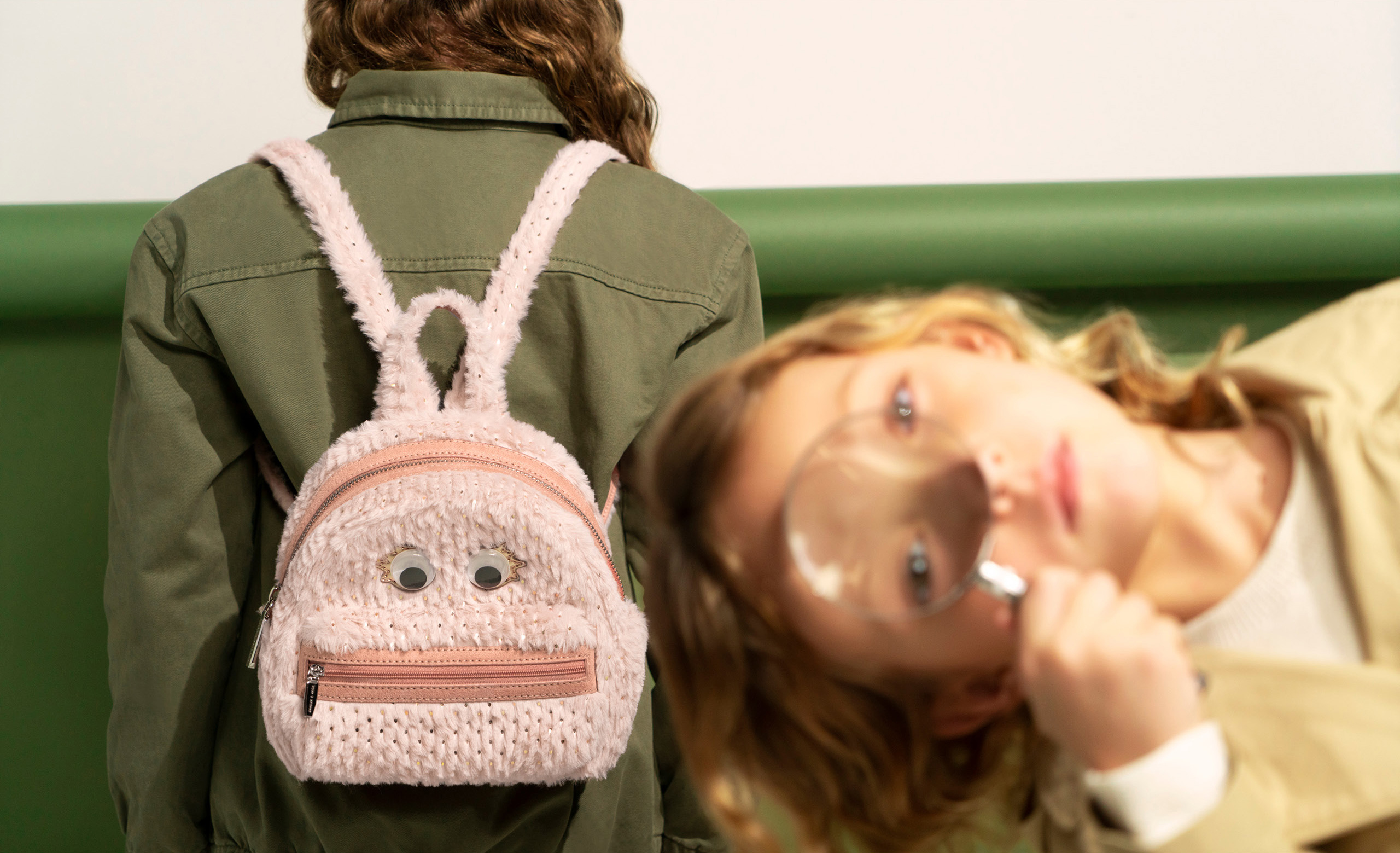 The return of faux fur is one of the first few signs that fall has arrived. Your little one can keep her favourite things close with this fun and furry backpack – embellished with googly eyes and a zipper pocket mouth, it is a cute companion for all her escapades.
Lace-up boots in black are simply a must-have this season.
On days when your special girl wants to flaunt her feminine side, reach for classic designs such as a pair of Mary Jane flats or ankle strap sandals. Featuring lovely pearl studs and cute bow details that have a modern and youthful charm, these shoe styles will be sure to delight her.
Patent loafers for the young movie buff with big screen dreams.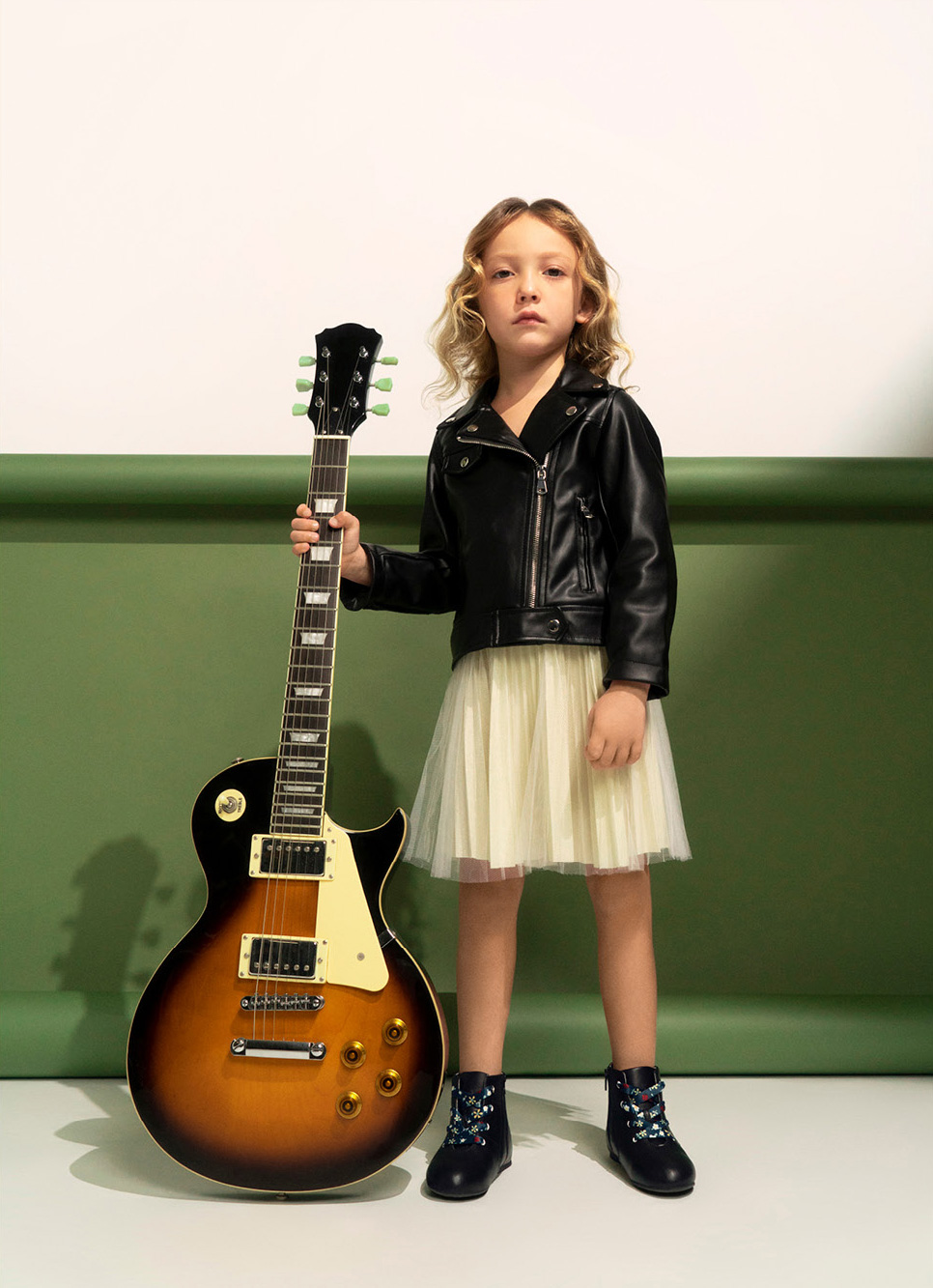 Let her channel her inner rockstar with cool lace-up boots.
Functional yet fashionable, Chelsea boots are perfect for the budding photographer.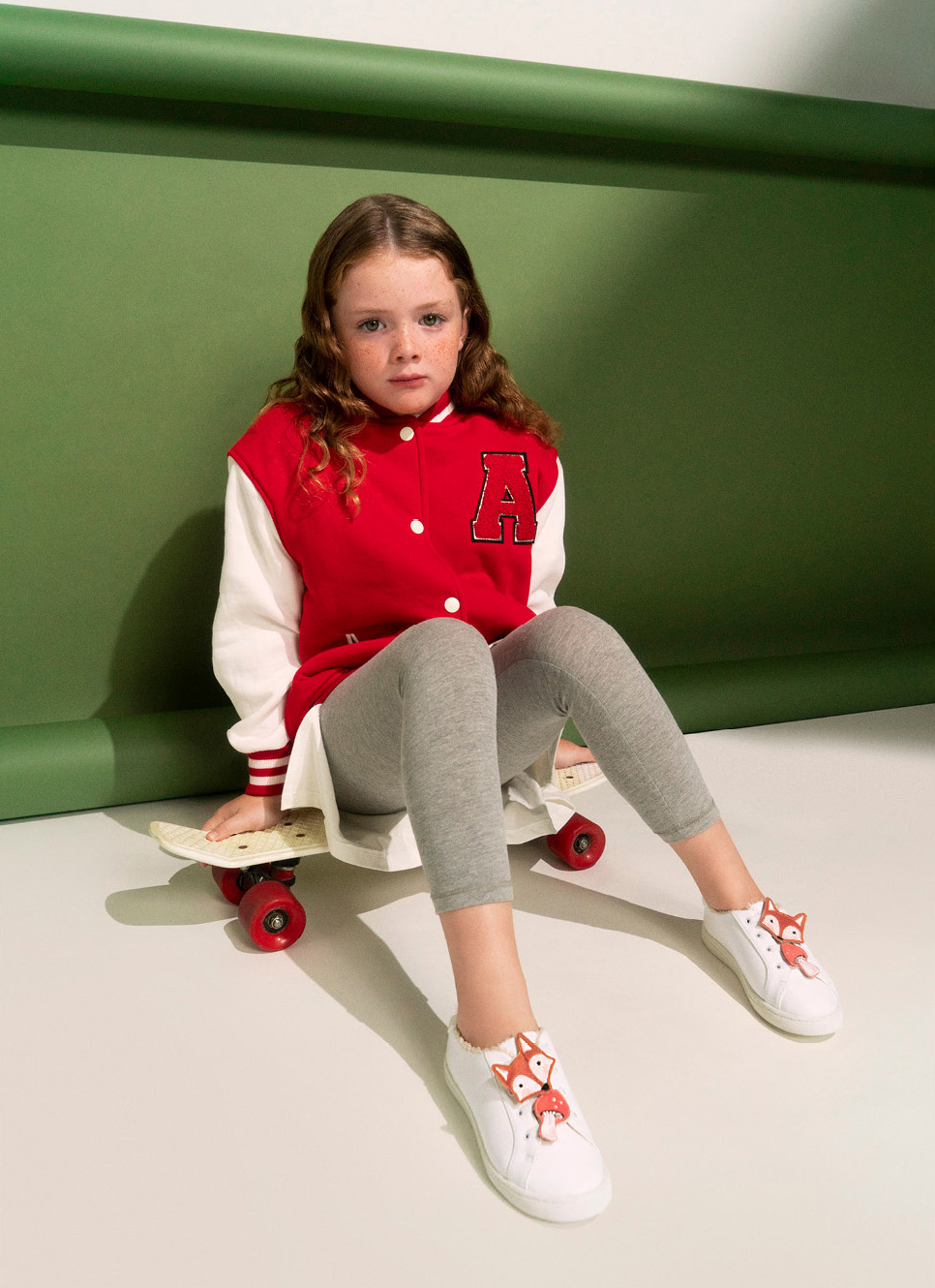 Fresh white sneakers are the go-to shoes for an aspiring skater girl.
Have some mother-daughter twinning fun by putting on some striking tartan print footwear – the eye-catching pattern is trending now, thanks to this season's grunge revival. Our adorable ladybug bag is a wonderful match for these sweet ruffled tartan shoes.
OVERLOCK STITCH PATENT LOAFERS
Coming Soon
FRILL TRIM CHECK PRINT MARY JANE FLATS
Coming Soon
FURRY EYE DETAIL MARY JANE FLATS
Coming Soon
FOX CHARACTER SNEAKERS
Coming Soon
FOX CHARACTER SNEAKERS
Coming Soon
FRILL TRIM CHECK PRINT SLIP ON SNEAKERS
Coming Soon
FLORAL PRINT LACE UP ANKLE BOOTS
Coming Soon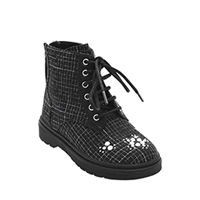 WINDOWPANE PRINT EMBELLISHED LACE UP BOOTS
Coming Soon
FURRY CHARACTER BACKPACK
Coming Soon
FURRY CHARACTER BACKPACK
Coming Soon
LADYBUG CROSSBODY BAG
Coming Soon