SPRING 2022: TRENDS TO TRY
FASHION
Spring 2022:
Trends To Try
Known as the season of renewal, spring is a great time to update and expand your wardrobe. Below, we've compiled a list of our favourite accessory trends from the runways that will help you stay one step ahead of the fashion curve.
Pretty Pearls
Pearls are the go-to embellishment this season. They are enjoying renewed popularity as fashion continues to ride the wave of nostalgia and draw style inspiration from the past. Pretty and polished, these glossy orbs add a touch of youthful elegance to the classic penny loafers and ruched shoulder bag from our Spring 2022 collection. You can wear them together or separately, depending on how eye-catching you want your outfit to be.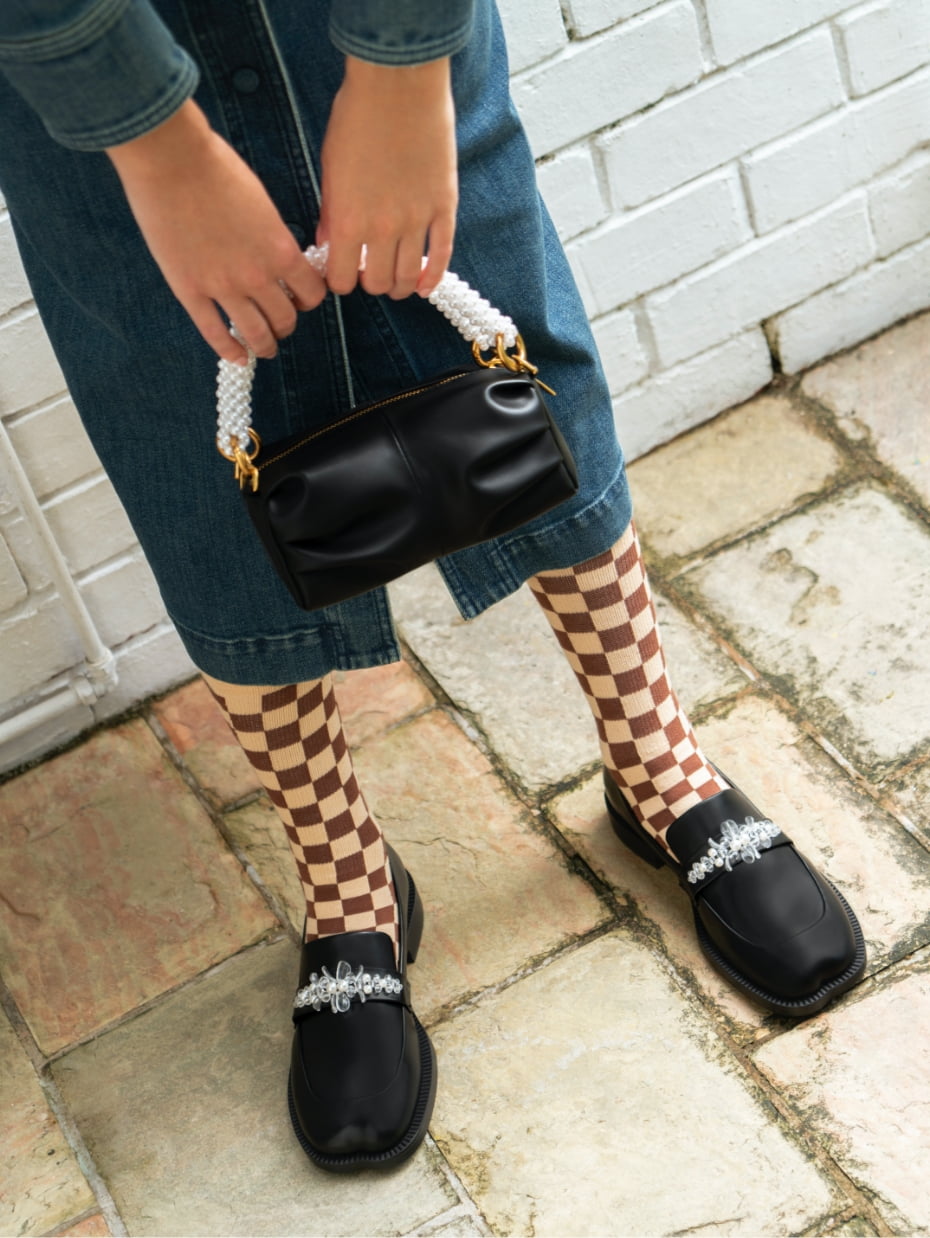 Chunky Soles
Chunky soles are loved for their ability to boost a person's stature without compromising on comfort. As such, they continue to be very popular in the new season. Stand taller in the Rory loafer mules, which feature a backless, slip-on design. Alternatively, the ruched Astrid platform loafers will achieve the same effect while adding an interesting visual element to your ensemble.
New Hues
When dressing for longer and warmer days, we are inclined to reach for brighter hues. A savory butter yellow and eye-catching lime green are the colours of the moment — they breathe new life into classic designs, such as the buckled loafer mules and block heel slingback pumps from our Spring 2022 collection. Bold, vibrant, and eye-catching, they will bring joy to your everyday life.