Global brand ambassador ITZY made waves in Hong Kong with their recent visit to the new CHARLES & KEITH store at Fashion Walk at the heart of Causeway Bay. On top of that, their photos from the Spring Summer 2023 campaign have been spotted all over the city on the city's iconic trams, and even on imposing billboards across popular shopping malls.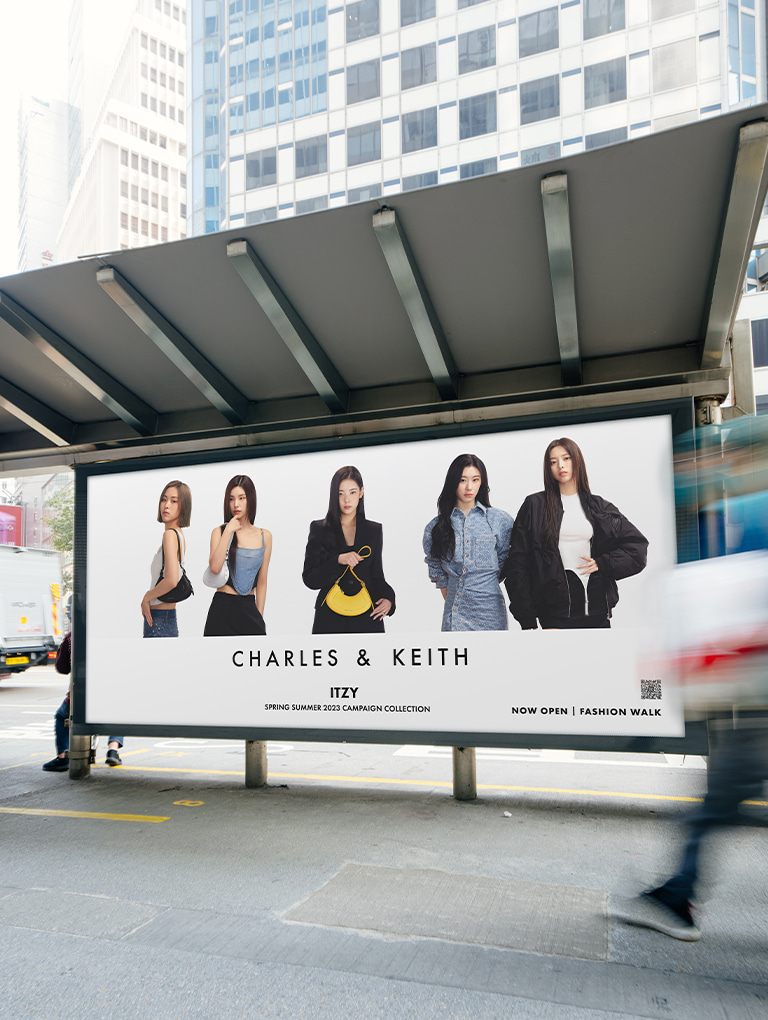 ITZY has taken Hong Kong by storm with their presence, in both physical and pictorial form. Either way, the girls always have the Petra curved shoulder bag by their side, a must-have this season that is set to become an iconic CHARLES & KEITH design like the Gabine. It is available in five different colors to reflect the various unique personalities of the ITZY girls.
Armed with the sleek and stylish Petra bags, influencers Carmina Lo and Ceci Ngan toured one of the iconic Hong Kong trams that has been decked out with striking images of ITZY for the Spring Summer 2023 campaign.