FALL 2022: TRENDS TO KNOW
FASHION
Fall 2022: Trends To Know
From statement boots with chunky soles to modern takes on the classic baguette bag, these are the trends to try out right now.
Denim Daze
There is no better time than now to step up your boot game, as bold and stylish designs will soon be everywhere. Take, for example, our Aberdeen platform boots that feature an eye-catching checkered denim finish and contrasting lug soles. They will add a cool edge to any outfit and are great for achieving that timeless, utilitarian-chic aesthetic.
Subtle Shine
If you prefer your boots to be less statement-making and more versatile, the Lula block heel boots from our upcoming fall collection fit the bill. In classic black, they will go with everything in your wardrobe. The glossy patent finish will add an understated shine to any outfit and make you feel like a rockstar every time you put them on.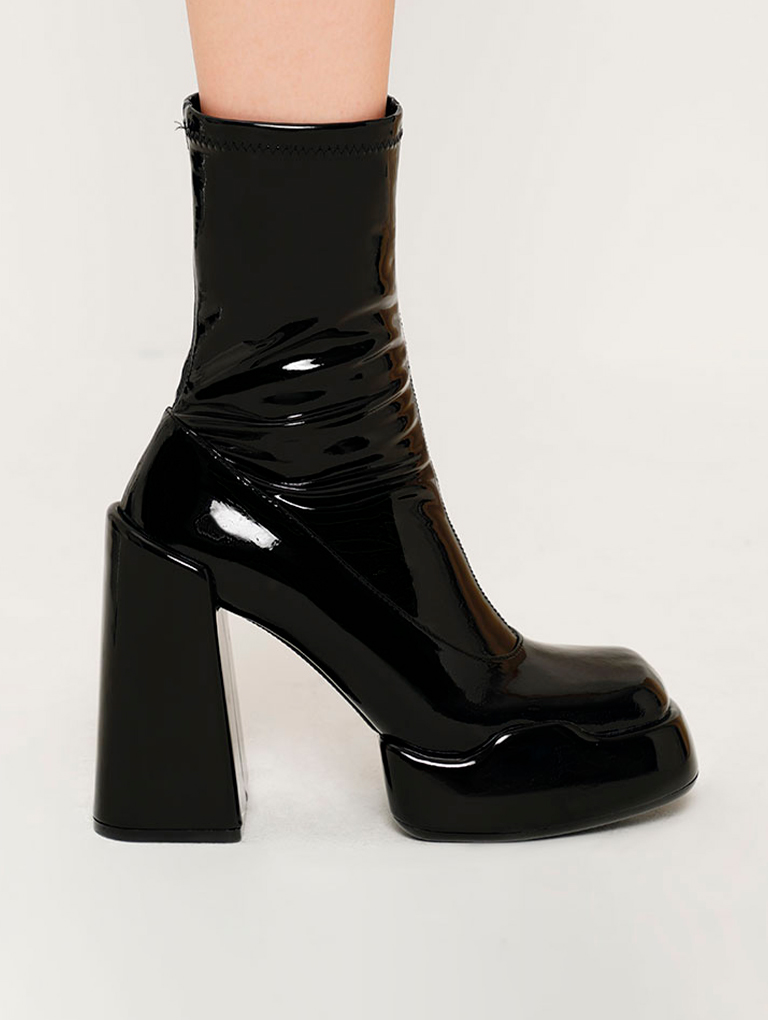 Hot Heels
Heels with striking details will bring the heat this fall and winter season. From strappy mules with sculptural see-through heels to pointed-toe pumps in an eye-catching houndstooth print, they are made to stand out. They will take you from desk to dinner — and even the dancefloor — in effortless style when the year-end party season comes round.
Chunky Cleats
Chunky platform soles are well-received by the fashion crowd because of their chic functionality, and they will continue to be very popular in the new season. You will find them on fall's must-have footwear styles, such as penny loafers and ankle boots, which will give you a boost in stature so you can stand tall with confidence.
Baguette Business
As fashion's obsession with the '90s continues, the baguette bag is the latest trend from that decade to return to fame. We put our own spin on the classic carrier, embellishing it with the iconic Gabine buckle to expand the highly sought-after range. Bolder styles featuring vibrant hues are also available for those who wish to experiment.
Micro Marvels
Micro bags will always be favoured for how cute they are. We offer a wide range of styles in the new season but the Gabine stands out as our favourite. Its iconic buckle looks strikingly big on such a compact design, and it is complemented by a handy chain handle. Hang it on the belt loop of your jeans for a chic, fashion-forward look.