First Stop: Singapore
To capture the essence and atmosphere of summer within our physical store, we recreated the stunning allure of a wheat field at the window display, evoking the natural beauty associated with the season. Against this picturesque backdrop, the focal point is the magnificent, giant Ida sculptural tote bag, which effortlessly stands out, offering a truly immersive and enchanting visual experience that transports you to the serene ambiance of a golden meadow.
This captivating installation will be displayed at CHARLES & KEITH's Ngee Ann City mall outlet for an entire month. It will run from June 15th to July 20th.
The Giant Ida Tote Bag
With an impressive width of 158cm and a height of 110cm, the giant Ida tote bag commands attention and leaves a lasting impression. Despite its imposing size, four models bravely took on the challenge of showcasing its magnificence.
Aslesha Williams
Adorned in the stylish and elevated espadrille wedges from our Summer 2023 collection, Aslesha Williams effortlessly lifted the colossal Ida tote bag, gracefully placing it on her shoulder.
Dina Vasileva
Similarly, Dina Vasileva, decked out in our espadrille thong sandals, effortlessly lifted the giant Ida. Despite the bag's striking appearance, Dina created a visually captivating contrast by styling herself in an elegant all-black ensemble.
Anna
Anna, choosing to complement the neutral tones of the imposing Ida tote bag, opted for a brown ensemble. By incorporating three of her into the picture, we further emphasise the grandeur and magnificence of the giant Ida tote bag.
Jillian
Jillian breathes life into the giant Ida tote bag by pairing it with a perfectly matching straw hat. The synergy between the tote bag and the straw hat enhances the overall visual appeal and creates a harmonious look that exudes sophistication.
To commemorate the arrival of summer, we brought together some friends at the Eesome shop in Manila, Philippines for a vibrant celebration. The event served as an opportunity to showcase our latest seasonal collection and bask in the summer spirit.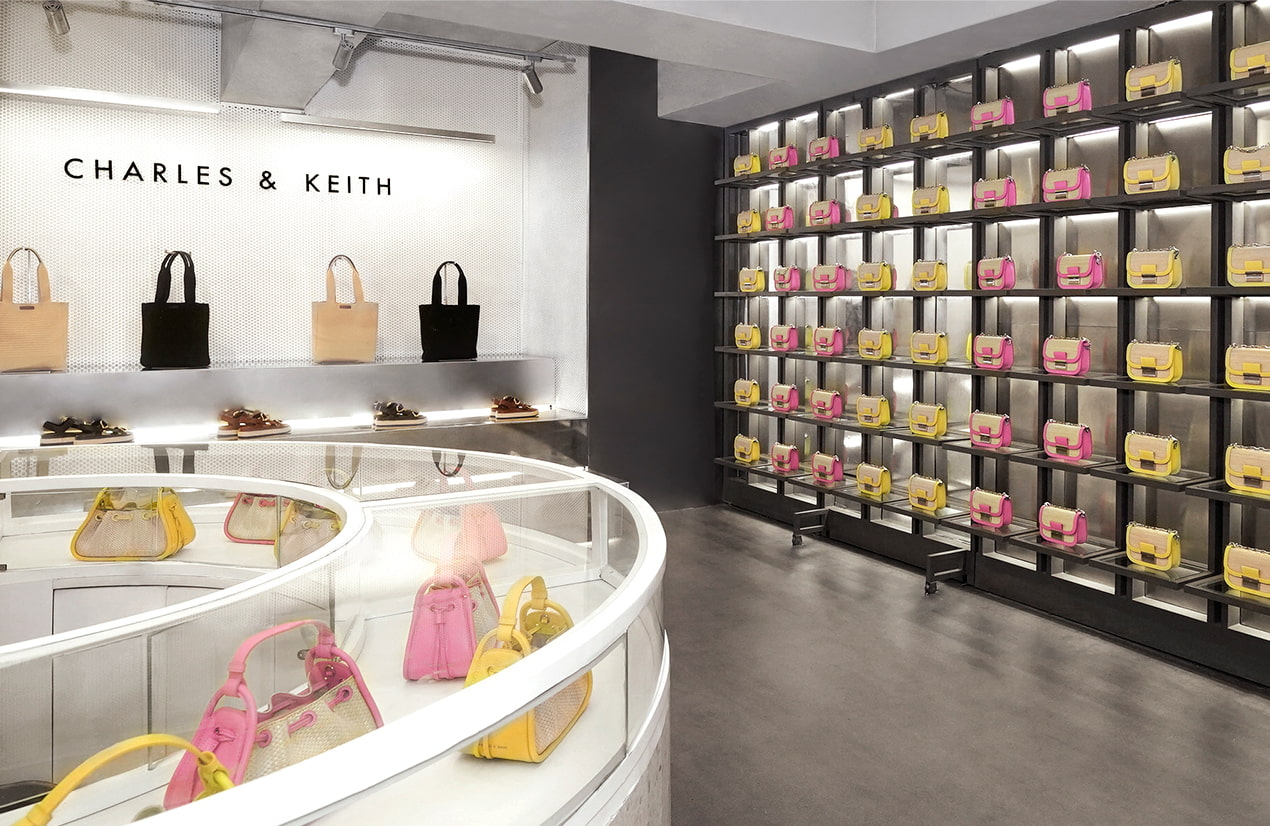 Among the notable designs that stole the show were the exquisite raffia pieces from our Summer 2023 collection, including the Ashby tote bag and ever-popular Charlot bag. These stunning pieces added a touch of natural charm and elegance to the occasion.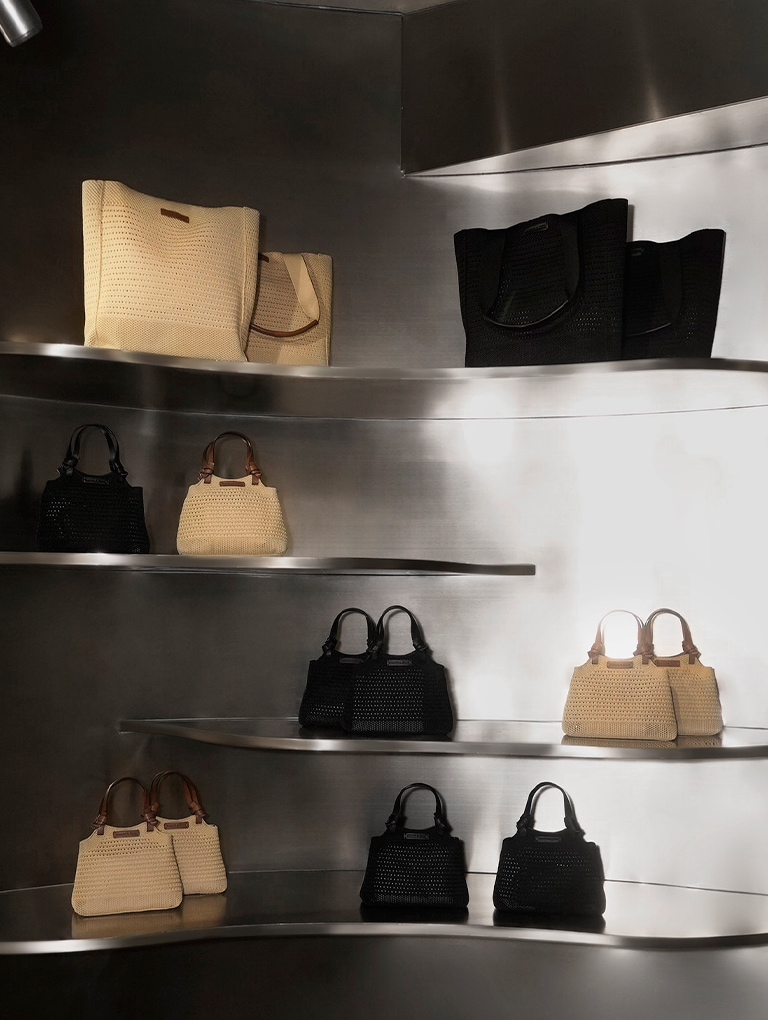 Who Wore What
Scroll down to catch a glimpse of the fashionable ensembles that our guests donned at the event, as they effortlessly showcased their personal flair and celebrated the joy of summer.
Mika Reins
For an elegant summer look, actress and model Mika Reins chose a stunning sleeveless white dress that exudes a cool and chic vibe. To add a touch of colour and contrast to her ensemble, she accessorises with the Cesia shoulder bag in a beautiful brown finish. The bag's rich hue complements the white dress perfectly and serves as a statement piece that elevates the overall look.
Roberta Tamondong
To enhance her crop top and skirt co-ord ensemble, actress and model Roberta Tamondong opted for the charming quilted top handle bag in a delightfully petite size. This choice not only adds a touch of playfulness but also proves to be practical for holding her essentials during glamorous events like this one.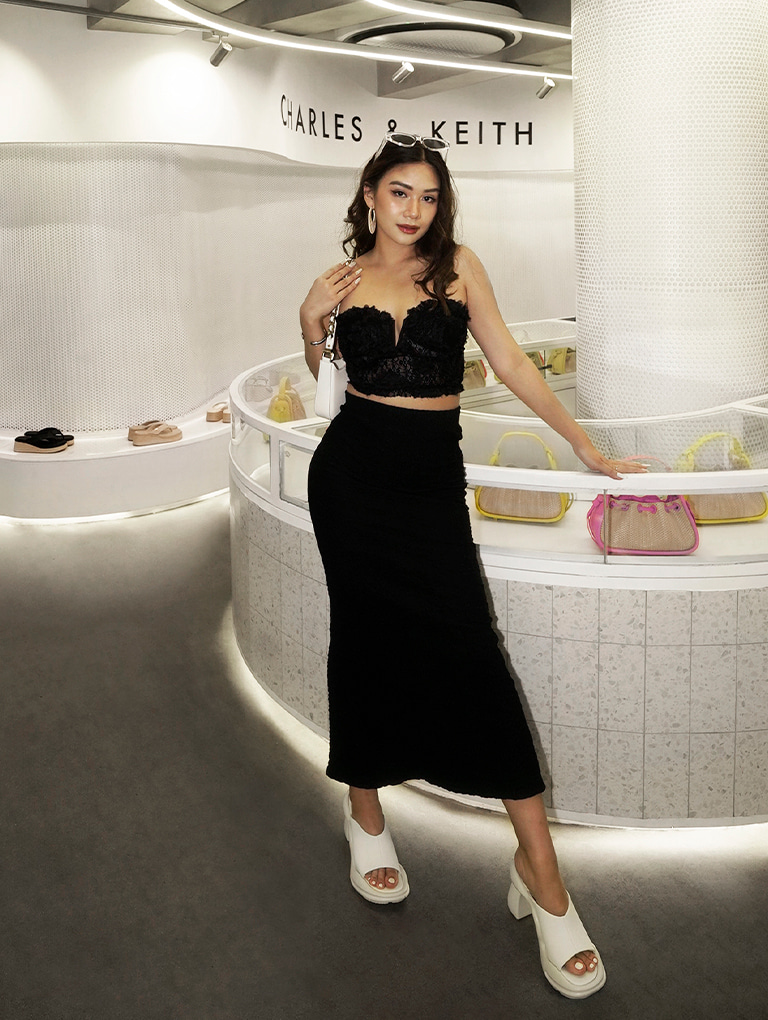 Monica De Las
Content creator Monica De Las showcased her bold fashion sense by making a striking style statement with the Leila sculptural mules. These distinctive footwear pieces command attention and stand out in their own right. Paired with her timeless black corset and skirt co-ord, the Leila mules inject a touch of flair and uniqueness into her classic ensemble.
Geng Maderazo
Content creator Geng Marderzo effortlessly transformed her pant suit into a summer-ready ensemble by accessorising with the raffia Charlot bag and espadrille thong sandals. These choices instantly infuse a breezy and summery vibe into her outfit, emphasising her ability to curate fashion-forward ensembles that perfectly capture the essence of the season.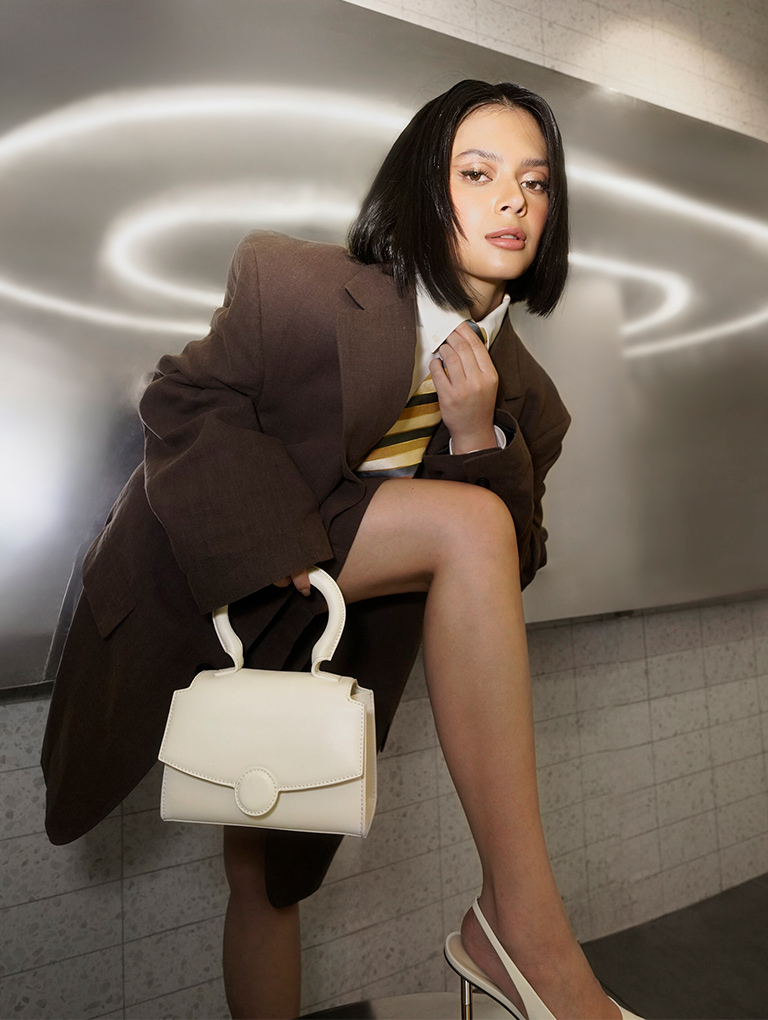 Bianca Umali
Actress Bianca Umali effortlessly exuded chic androgyny with her ensemble, featuring an oversized blazer, shirt, tie, and bermuda shorts. To add a touch of femininity and create visual balance, she picked a top handle bag and matching slingback heels as her accessories. These choices introduced an element of elegance into her edgy look, offering a perfect juxtaposition of styles.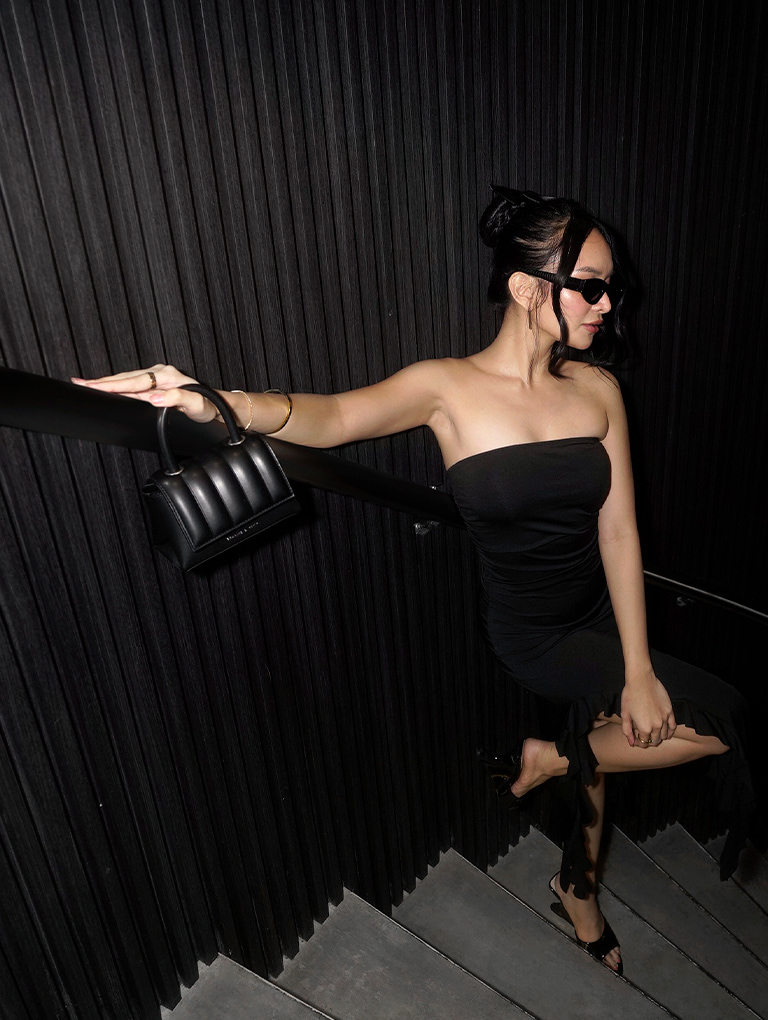 Sweetie Caguioa
Sweetie Caguioa turned heads at the event in a timeless black tube dress, ensuring she stays cool and chic amidst the summer heat. To maintain her cool and classic look, she tastefully accessorised with matching black accessories. Sweetie chose to elevate her outfit with striking wedge mules featuring sculptural heels, which contribute to her overall polished appearance.
Answering summer's call, we orchestrated a captivating store takeover in Phnom Penh, Cambodia that immersed visitors in the essence of the season. As part of the transformation, we introduced an innovative display featuring an acrylic case filled with hay. This creative setup served as a platform to showcase our stunning raffia products, drawing attention to their natural textures and intricate craftsmanship.
To further enhance the coastal vibe and evoke a beachside atmosphere, we strategically placed beach chairs and a surfboard within the store. These elements transport customers to a sun-kissed paradise. The combination of the raffia products, hay-filled display, beach chairs, and surfboard formed a cohesive and visually captivating experience that celebrated the spirit of summer.
We brought the festivities of our Summer 2023 collection celebration to Bali, Indonesia this time, creating a delightful beachside experience for our stylish friends at the Azure Beach Restaurant in Denpasar.
The pristine white sands and breathtaking azure waters provided the perfect backdrop for our Summer 2023 collection, especially the raffia range, exuding a sense of effortless summer chic and ease.
Who Wore What
At the event, everyone in attendance showcased their individual style by putting their own spin on the CHARLES & KEITH woven accessories. The versatility of these pieces was evident, appealing to everyone regardless of their style preferences.