CLEAR WINNERS: SPRING 2022 ATHLEISURE SHOES
FASHION
Clear Winners:
Spring 2022 Athleisure Shoes
Athleisure freshens up with translucent-soled sneakers and vibrant chunky sandals
Bold Translucence
Fun and comfortable, athleisure continues to hold the fashion world in thrall. As we step into spring, activewear-inspired footwear returns — and this enduring trend is more visually compelling than ever. Our popular chunky sports sandals and always-stylish cage sandals now come in bright translucent finishes, while minimalist velcro strap sports sandals get a refreshing update in brilliant blue and red.
Coloured Translucent-Sole Chunky Sport Sandals
Translucent Caged Sandals
Colour Contrast
Reflecting the exuberance of springtime, our refreshed kicks for the new season will delight the sneakerheads who prefer their lace-ups. Sporting an easy-to-wear slingback design, the Hart platform sneaker mules will be your new favourite everyday shoes — pair them with a fluid skirt for a cool androgynous look. For the sneaker traditionalists, our two-tone low-top sneakers featuring vivid blue panels are classic and trendy at the same time.
Hart Slingback Platform Sneaker Mules
Hart Slingback Platform Sneaker Mules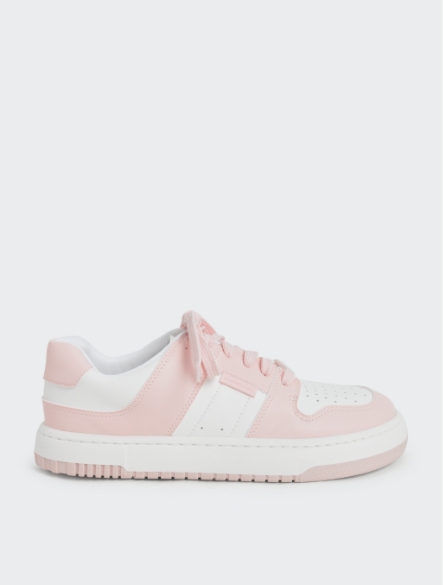 Two-Tone Low-Top Sneakers
Sole Mates
The soles of shoes have become a statement-making design element. Thick chunky soles remain a key trend this season, but with a striking twist — translucent "jelly" soles in a range of vivacious spring hues, such as the purple ones on these Hart sneaker mules, have taken the spotlight. If you are a fan of flatform shoes, our latest Joss ankle-strap thong sandals — whether in sky blue or neutral chalk — will be just your cup of tea. Whichever you pick, be prepared to stand out in these eye-catching shoes.