STYLE GUIDE: LUNAR NEW YEAR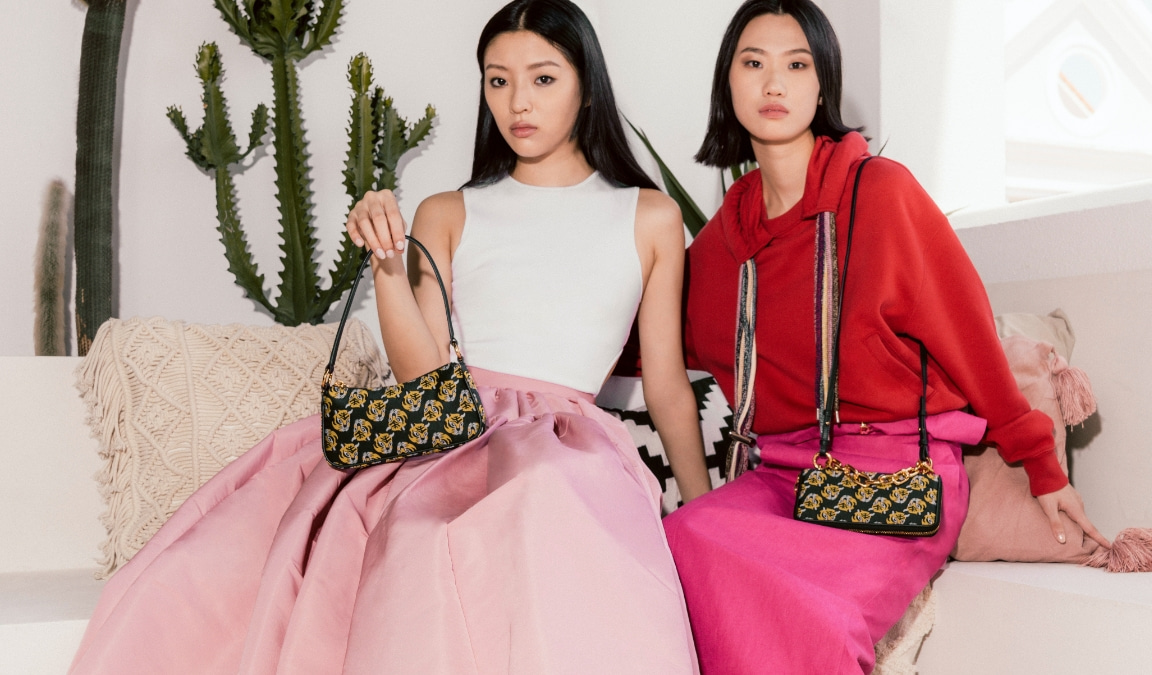 FESTIVE
Style Guide:
Lunar New Year
Have a roaring lunar new year with our festive capsule collection featuring a refreshing tiger motif, feisty red, pretty pink and more
Auspicious Tiger
Not surprisingly, the tiger takes centre-stage in our lunar new year collection this year — in the form of a refreshing tiger print, where the Chinese zodiac animal is illustrated against a backdrop of fiery red and royal blue. Symbolising courage, vitality and longevity, this striking print has been applied on jacquard bags, as well as low-top sneakers and sports sandals. For the little ones, sneakers and sandals are emblazoned with adorable tiger paw-prints on the straps.
Feisty Red
Lunar new year will not be complete without some — or a lot — of red. Welcome spring with our latest accessories that will inject eye-catching splashes of red into your outfits. As seen on our Hadley Double Buckle Flat Mules and Hailey Buckled Slingback Pumps, red and pink is a visually arresting combination that will make you stand out from the crowd. If you want to go the traditional route with a deep crimson, reach for sophisticated leather pieces from the Gabine family.
Pretty Pink
A soft pink is more subtle than red, but just as appropriate for the festive season — this pretty almost-neutral hue is also a very versatile option that you will love to wear beyond the holidays. Featuring an intricate lace and mesh finish, our new slide sandals, D'Orsay pumps and buckle mules are feminine and romantic, while the padded slide sandal is a great choice for minimalists. The Tiger Calligraphy chain handle shoulder bag is a unique statement piece that will be sure to wow.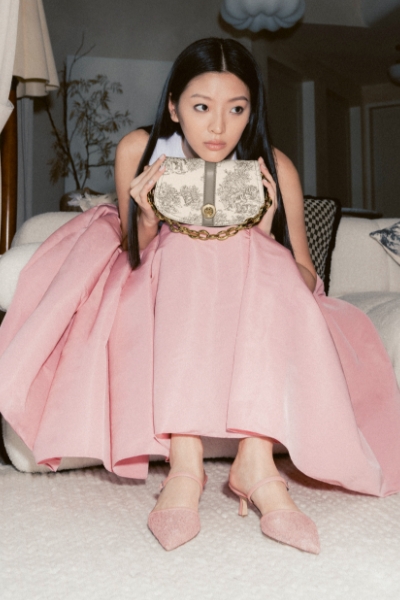 Striking Gold
Gold, yellow and mustard are colours that will add a touch of cheer and glamour to your lunar new year ensembles. The Marlowe drawstring bucket bag features a distinctive ombré finish and a fashionable chain handle. If you prefer more structured bags, add the stylish Kora moon bag and curved crossbody bag to your collection for the new year. For a bit of shine, reach for the Aurea metallic-accent saddle crossbody bag in cognac — it will become your new favourite daily companion.
Special Details
Aside from eye-catching prints and colours, the construction of a shoe or bag can make all the difference. In pretty pastel hues, our metallic buckle slide sandals feature supportive, anatomically shaped inner soles for a truly comfortable fit. The Aurea long bucket bag is a practical update of the classic bag style — its zippered top flap will keep your belongings safe and secure. The thong sandal is back in style, and our asymmetrica-toe version comes with puffy straps that give this iconic '90s shoe a contemporary spin.
Statement Wallets
For those of you who like to travel light, these standout wallets, which also double as very compact bags, will speak to you. When used on our canvas phone pouches, the Tiger Calligraphy pattern gave these handy accessories a charming vintage aesthetic. The micro Gabine leather bag in bold red will be the star of any lunar new year outfit, while the Aurea chain handle short wallet and Huxley front flap wallets make for lovely mini clutches that are perfect for family gatherings and dinner parties.