AS SEEN AT FASHION WEEK: FW'20
We are halfway through fashion week season for Fall Winter 2020 and the action is as much on the streets as it is on the runways. As always, the month-long extravaganza kicked off in New York City, where some of the industry's most influential insiders have been spotted in key styles from our new seasonal collection. They include a see-through buckled bag in pretty pastel colors, which Isabel Tan, Linda Tol, Tamu McPherson and more chose to complete their fashion week outfits with.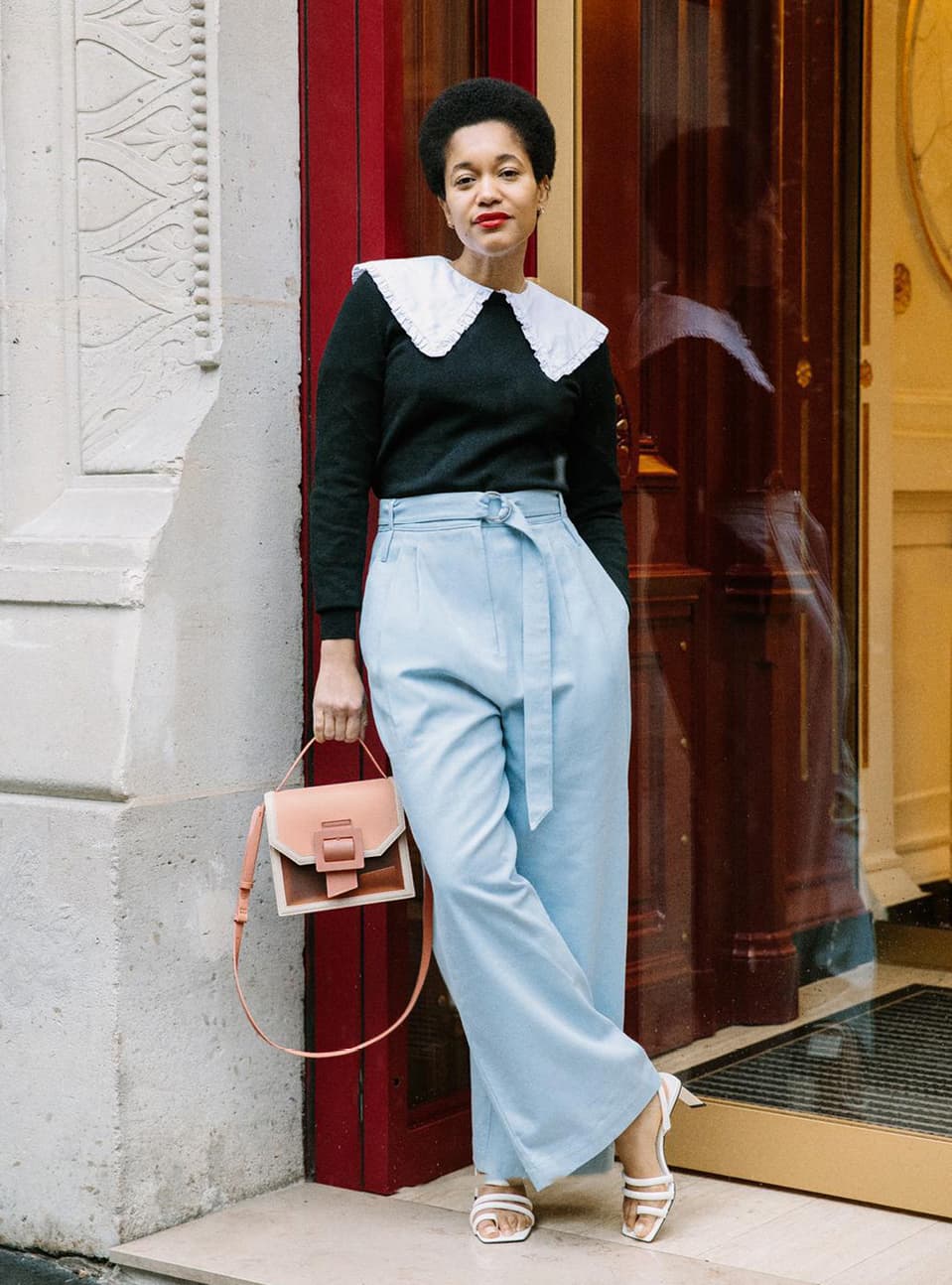 Tamu McPherson, UK
@tamumcpherson
Tamu McPherson is yet another tastemaker spotted in an oversized collar blouse during fashion week. To complete the feminine look, she accessorised her outfit with our pink buckled bag and an elegant pair of strappy sandals.
Savina Chai, SG
@savina_chai
To let their unique details shine, Singapore-based creative director Savina Chai paired our see-through buckled bag and chunky sneakers with a simple white dress.
Nellie Lim, SG
@nellielim
To stand out on the streets of Paris, digital influencer Nellie Lim coordinated the prints of her outfit and the colours of her accessories to create an outstanding look.
Always one step ahead of the fashion curve, Linda Tol was spotted on the streets of Milan in a now-trending oversized collar blouse. The Dutch-born street style star accessorised her romantic lace top with our pink buckled bag to flaunt her femininity.
María Bernad, ES
@maria_bernad
Our see-through buckled bag added a modern touch to María Bernad's retro-inspired fashion week outfit. To create a balanced look, the Madrid-based creative completed her colourful and eye-catching look with our strappy slingback heels in stark white.
Thora Valdimars, IT
@thora_valdimars
Thora Valdimars's simple-but-sophisticated fashion week outfit is also perfectly complemented by our see-through buckled bag and strappy slingback heels. The Danish stylist-turned-designer proved that a classic trench coat will never go out of style.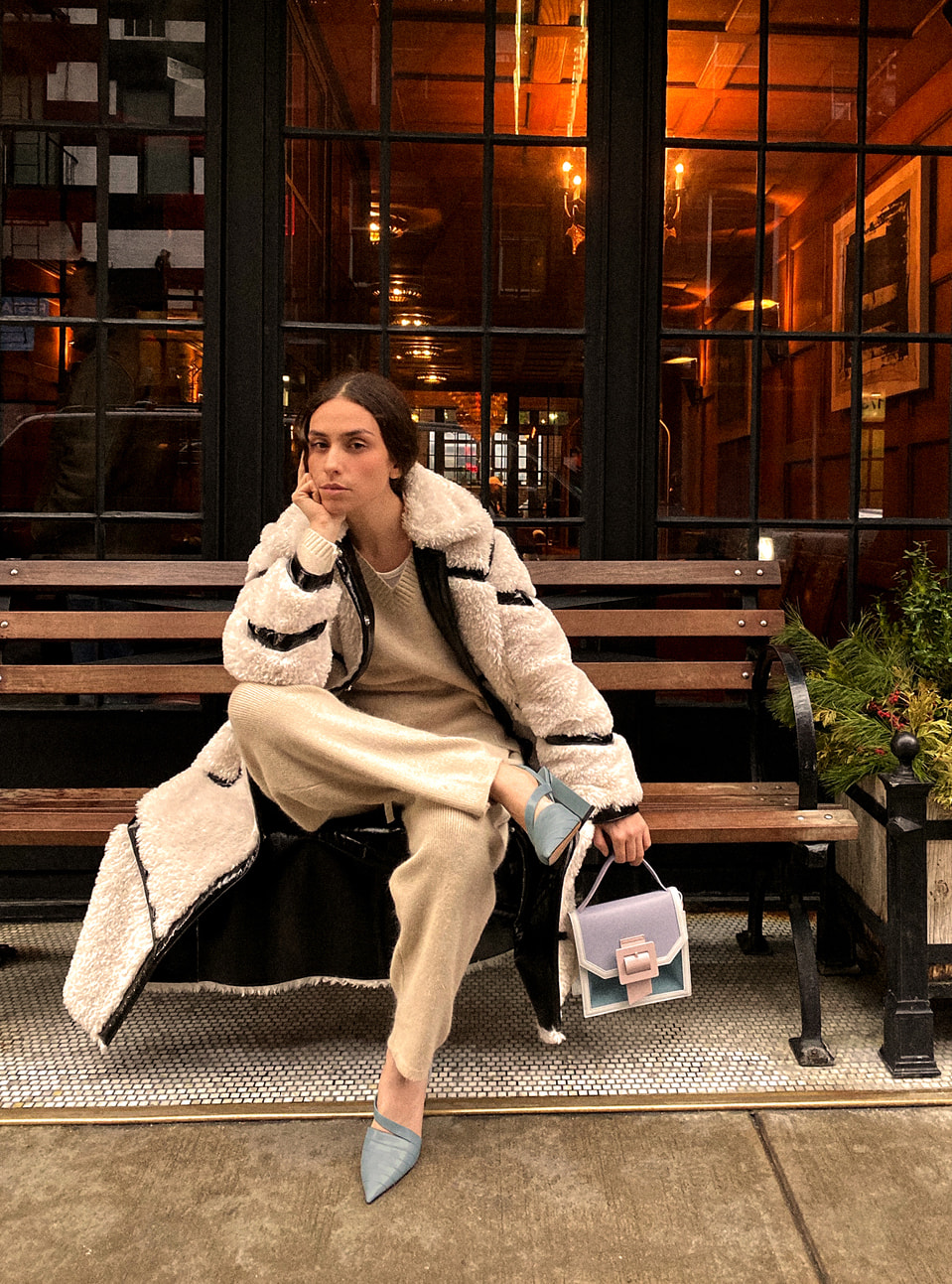 Erika Boldrin, IT
@erika_boldrin
To add a pop of colour to her simple-yet-stylish monochromatic outfit, fashion blogger Erika Boldrin reached for a pair of elegant slingback pumps in a trendy shade of blue.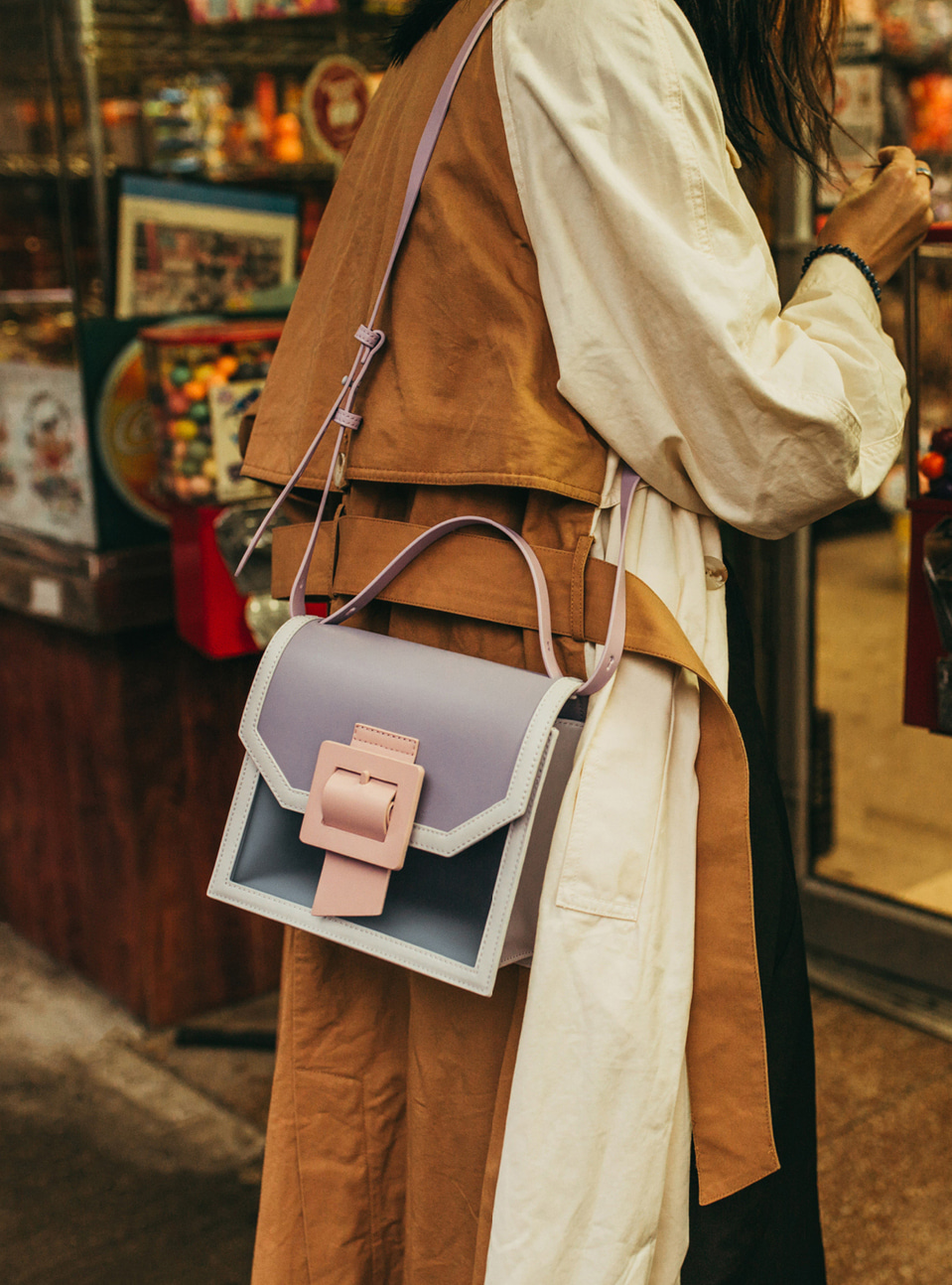 From a pair of chunky mesh sneakers to a pastel colour-block bag, digital influencer Nicole Wong added a fashion-forward twist to her signature minimalist style with our see-through accessories.
Isabel Tan, SG
@prettyfrowns
Social media star Isabel Tan stood out at New York Fashion Week in head-to-toe pastels. She colour-coordinated her blazer with our see-through buckled bag and chunky sneakers to achieve a chic and feminine look.