SPRING 2023 MUST HAVE AND MOST TALKED-ABOUT COLLECTIONS
A celebration of warmer weather and longer days, the must-know trends of Spring 2023 — from soft, cheerful colours to statement heels and structured bags — reflect the season's spirit of awakening and renewal.
The Structured Shoulder Bag
Driven by nostalgia for the '90s and '00s, the structured shoulder bag has made a big comeback, and is a must-have accessory this season. These stylish, medium-sized arm candies — including our new Petra curved shoulder bag — feature clean lines and softly rounded silhouettes, as well as striking details like chain-link straps and metallic hardware. Whether in bright springtime hues or timeless neutrals, they make for perfect day bags that you will want to use every day.
Shiloh Checkerboard Shoulder Bag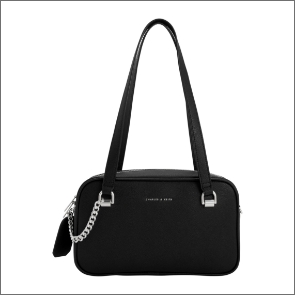 Strappy Sandals
As the weather warms up, sandal season is upon us once again. Make a big impression in glamorous tie-around strappy sandals — wind the lace-up straps up your calves or just around your ankles, style them however you like. From comfortable flats to striking stiletto-heeled designs, these shoes are effortlessly chic and will look fantastic for both day and night. Go for a pair in an impossible-to-miss colour — such as turquoise, orange or even lime green — when you want to stand out from the crowd.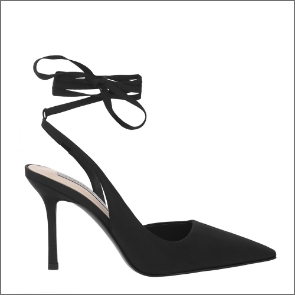 Tie-Around Slingback Pumps
Asymmetric Strappy Heeled Sandals
Platform Heels
With fashion's current obsession with the 90s and early 00s, platform heels are enjoying their time in the spotlight. Great for boosting both one's stature and confidence, these larger-than-life shoes are unapologetically bold, and will certainly make a big impression. Keep your look understated with platform heels in black and nude or go all out with a shiny metallic pair.
Spring Shades
After the dark monochromes and muted neutrals of winter, the fashion world is eager to embrace colours once again. This year's spring shades are especially exuberant, with "Digital Lavender" — WGSN's Colour of the Year for 2023 — leading the pack. Other refreshing but not overwhelming colours that you should be reaching for this season include bubblegum pink, burnt orange, denim blue and spring green.
Soft Volume
Fashion's desire for comfort is reflected in this season's penchant for soft, pillowy finishes that give bags a pleasing tactility. This plush, padded exterior is coupled with minimalist structure and sophisticated, quietly dramatic design elements — like a twisted handle, decorative ruching or an over-sized knotted bow — to create a maxi-minimal aesthetic that feels modern and chic. These bags are made even more visually arresting when rendered in bright, cheerful colours.