STORE OPENING: E SKY MALL, TAIWAN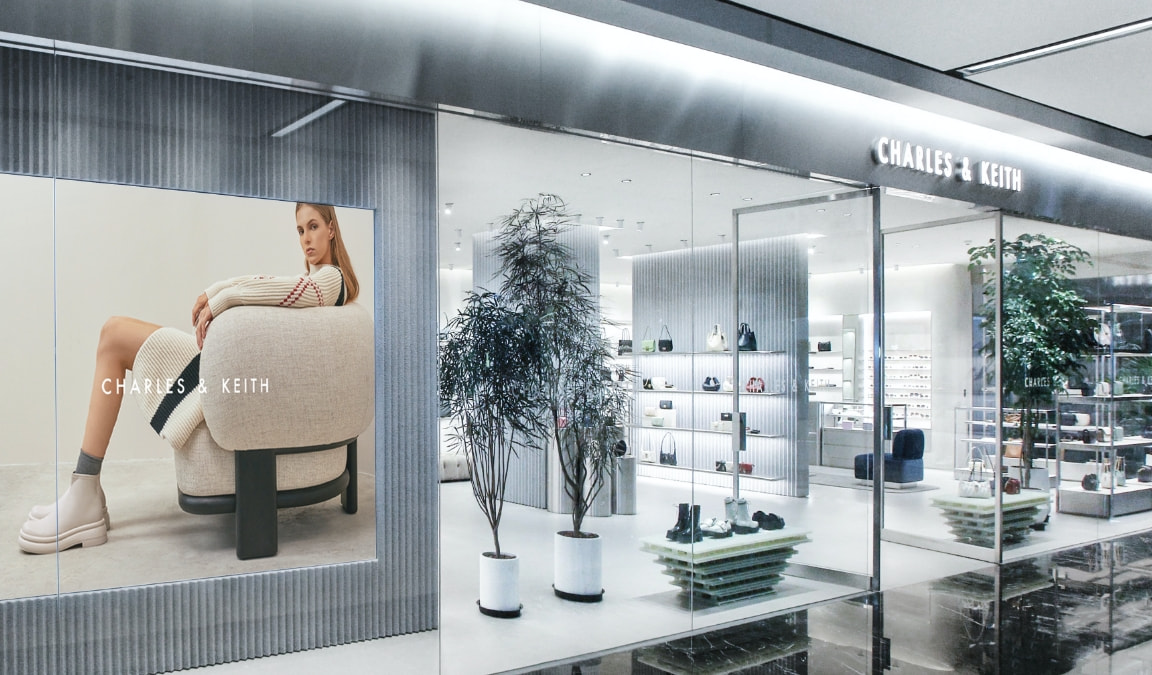 EVENT
Store Opening:
E Sky Mall, Taiwan
The doors to our new concept store are now open
To celebrate the launch of our concept store, we invited Vicky Tseng (@vicky_7155) to fill in as a special store manager on its opening day. The Taiwanese actress reported for duty in a light grey shirt, a tailored blazer, and our thigh-high block heel boots. While she was there, the stylish celebrity could not resist the temptation to bring home a couple of her favourite designs from our new seasonal collection. They include a two-tone front flap shoulder bag in black and white. Although minimal in design, the colour blocking packs a visual punch. In a versatile olive green, the simple and elegant linear metallic accent shoulder bag caught her eye too.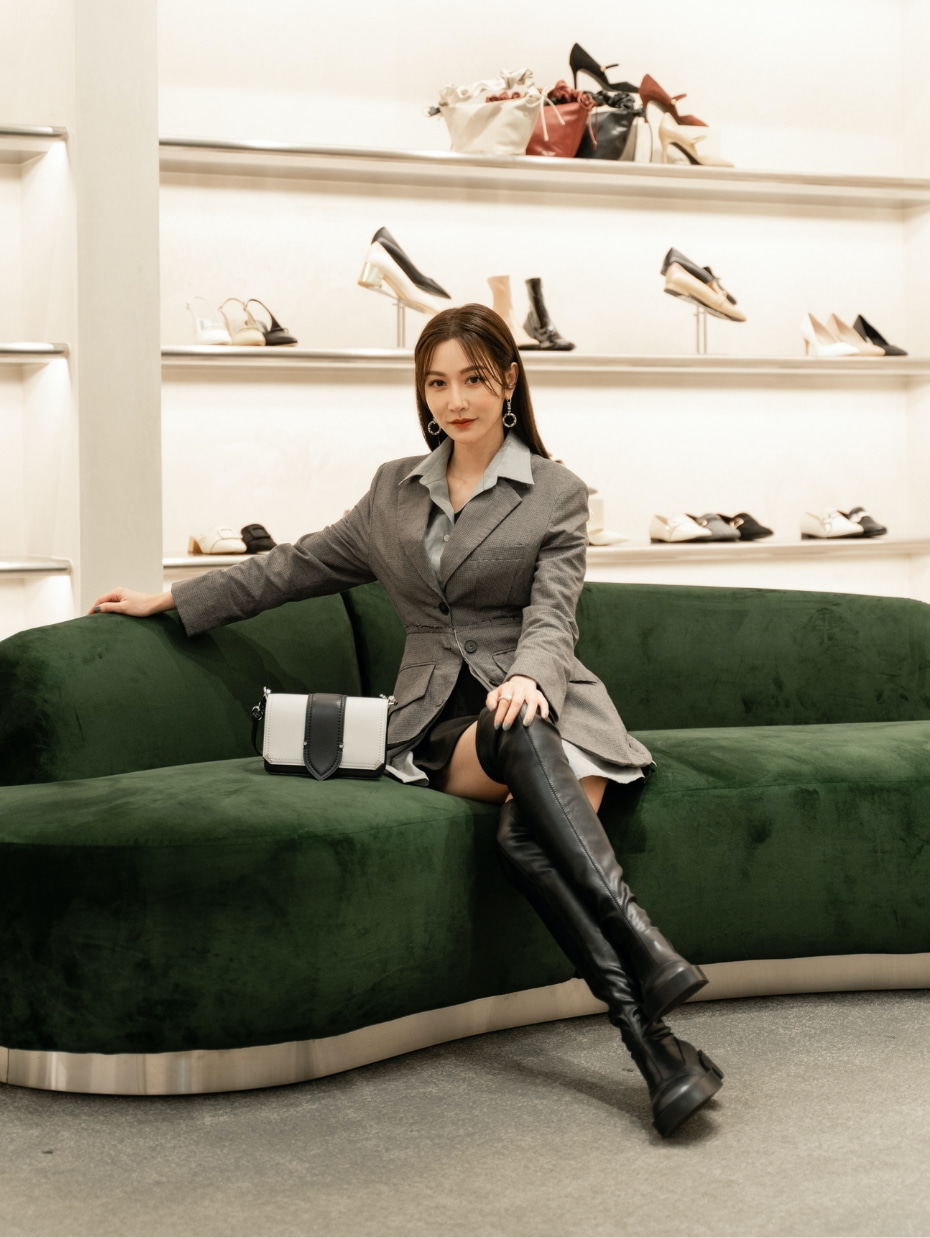 Our new concept store is now open in E Sky Mall, Kaohsiung, Taiwan. Spanning over 302 square meters, the boutique is the largest in Taiwan yet. Designed to provide a respite from the noise of the outside world, it features lush greenery that transforms the modern space into an inviting oasis, allowing customers to lounge, slow down, and enjoy the process of browsing.